Tech
How to Hide Games on Steam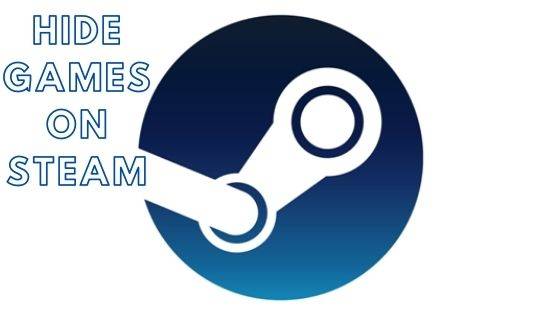 How to Hide Games on Steam
Steam is a site that allows users to create, discuss, and play games. The users can also see what others who are online are playing. Because of that, you may not be comfortable knowing other gamers can see what you are playing and so you want to know how to hide games on Steam.
Moreover, you may also want to protect your account from prying eyes who would want to steal it because they can know how much you spent buying games. 
When a new gamer joins Steam and goes ahead to play games, all the games they play are saved. The list of games played even indicates the time the user spent playing a particular game.
By default, the user profile is public, as there are third parties that require the data. These third parties are great because they use your data to give you information when your favourite game is available.
An example of such software is IsThereAnyDeal. To control who sees what and who doesn't do this: 
Hiding Games from Steam Profile:
You need to make your profile private if you do not want to display your information by following these steps: 
On the Steam interface, look for your username, click on it then choose the profile. 

From the above step, choose edit profile, which allows you to make changes.

Look for my privacy settings and change game details from the public to private. 
After the above process, your games will not be visible to your friends. 
Hiding Games from Steam Chat:
You want to hide the game you are currently playing. Here is how to do it:
Look for the friends and chat button and click on it

Select your username 

Choose invisible or offline
The above process will successfully bar gamers from seeing the game you are playing through steam chat. This is different from hiding games on the steam profile. If you hide games on steam chat and leave your steam profile public, gamers can see your games. 
However, if you hide games from the Steam profile, even if you set your steam chat to visible, your friends cannot see your games. 
Hiding Games from Steam Library
Hiding games from the Steam library is the last tutorial on how to make your games invisible. By this, if anyone accesses your computer, they cannot see the games in your usual Steam Library. Follow these steps to hide games from your Steam Library. 
In your Steam library, find the game you want to hide

Choose set categories by right-clicking on the game. 

Please navigate to the bottom of the category opening and select hide this game in my library.

Click OK.
Steam offers a wide variety of games only supposed to be watched by adults, and because of that, the possibility of hiding your games becomes vital. Moreover, some of the games available on Steam are not safe for work, so you would want to hide them. 
Hopefully, your question has been answered, and you know how to hide games on Steam. Remember, you can safely watch and buy games without feeling guilty that someone else knows what you are viewing.
Recommended: