Tech
Exalted Above All: Easy POE Exalted Orb Farming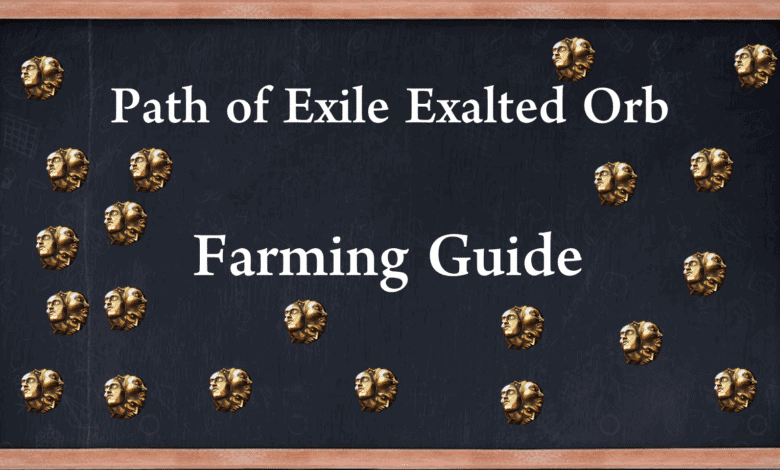 So you want to know how to farm POE Exalted Orbs the easy way? Look no further, because we're here to teach you just that.
Orbs are round in Path of Exile, and they make the dark gothic world where Wraeclast, Oriath, the Atlas, and many other places are in go-round. This is especially true with Exalted Orbs. Because while all orbs can serve as currency, the Exalted Orb is what the community considers as the gold standard, and for good reason, we'll talk about it later on.
Anyway, enough of the introduction – we know you're here for a farming guide. And that's exactly what we'll deliver.
What is The Exalted Orb and RNG
The Exalted Orb augments a Rare item with a new modifier. It's the effect that makes it valuable, as other PoE orbs related to Rare items turn a Normal item into Rare, reroll modifiers, and reroll the numerical values of the modifiers. It becomes easier to find Rare items in the endgame, and there's nothing to reroll if there are no modifiers in the first place. This means that the Exalted Orb is a necessity whose purpose is unique and cannot be achieved by any other PoE item or action in the game, and its effect is a prerequisite to that of other PoE orbs.
With the purpose of arguably the most important POE currency in the game out of the way, it's time to discuss how you're going to farm it. Well, you can simply start right now and just mow down monsters until you drop, but we all know it's an inefficient method that will take you longer than actually applying the technique to it.
And the technique you'll be applying to your farming hinges on one thing: RNG. If you're new to RPGs, RNG stands for random numbers generator, which is the randomizer in the game that determines pretty much everything, from how strong the damage you deal within the damage range, to how likely you are to get a particular Path of Exile item. In methods of farming, we'll be improving your chances with the latter.
Making RNG Work for You
There are many factors that affect RNG for drop rates. One of which is level. This does not only mean your level, but also your enemies'. As game logic usually dictates, the higher the level of your enemies, the likelier they are to drop better loot, Exalted Orbs in PoE included, while enemies two levels lower than yours are less likely to drop good PoE items. At the same time, the enemies whose level are higher than yours aren't any likelier to drop better PoE items compared to enemies that are only a level below or the same level as you.
This means it's already enough for you to farm in red maps whose enemies' levels are exactly that. This way, you won't be struggling much and be able to farm really easily. In fact, it's not unlikely that the game designed the loot-related RNG this way to encourage players to farm Exalted Orbs safely.
Read more about one piece filler list
Modifying Your Chances
But of course, the PoE items enemies won't be dropping won't solely be Exalted Orbs. To make matters worse, the drop rate for this specific Path of Exile item is an abysmal 0.055%, and there's no way to increase the drop rate of this specific item. Instead, we'll be increasing the drop rates for all PoE Items. In doing so, the drop rate for Exalted Orbs will also increase.
The most common way to do this is through equipment that has mods that affect drop rates. There are two of them:
Increase quantity of items found
Increase rarity of items found
The likelier you are to find rare items, the likelier you are to find Exalted Orbs. At the same time, the increase in the number of Path of Exile item the enemies drop will also make finding an Exalted Orb likelier. If you have both of these modifiers, then the increased number of Path of Exile item drops will also more likely to be of a higher rarity as well.
If you have the extra PoE Orbs, you can either craft a Rare item and hope that you get these particular modifiers, or you can do some POE Trade and exchange them for gear with these mods. While it may seem like a shame to trade these PoE Orbs for farming gear instead of saving them up for endgame gear, it's a good investment, as it's going to be easier for you to find good PoE items in the future. That also means you'll never be relying on trading.
Luck plays a huge role in a game like Path of Exile, but don't completely leave your fortune to fate. You already know how you can improve your chances, so use the knowledge you learned from this POE Exalted Orb farming guide to your advantage.
For more articles visit this website