Tech
How Contract Management Software Can Make Remote Working Easy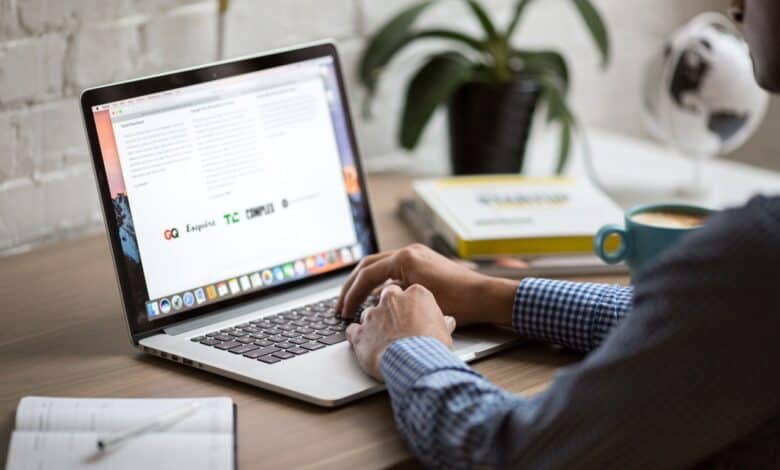 In the aftermath of unpredictable events such as the current COVID-19 pandemic, your business will likely allow workers to operate remotely. You need to be provided with proper contract management, sourcing, and procurement method for whatever sector you work in.
Working from home is now the practice, and the lockdown is being extended in various parts of the world. Contracts in this time were and continue to be disrupted for companies across all countries. This is where the ContraSafe contract management software comes in handy in these times as contracts are being revised and renegotiated to deal with the current economic crisis. With reliable contract management software, they can manage the contracts efficiently, even remotely.
To help, we've put together the top advantages of contract management software that is effective in remote working.
Secure Contract Repository
Companies that manage contracts remotely require a centralized repository to store contracts. Contract management software offers a secure cloud-based repository. Document repository from the software can help professionals in contract management manage and store contracts, keep track of the document's version control, easily find essential contracts from the past, and track approval statuses, collaborate and more – regardless of whether they are at work or remotely.
Storage of contract documents can't be only defined by the location where an organization stores its contracts. Instead, it provides businesses with the opportunity to let contracts work for their benefit. Suppose organizations make the most of software's secure repository for contracts to centralize control of document versions and increase accountability and increase productivity. In that case, they are equipped with the tools to stay ahead of turbulent times.
Perform Tasks Digitally
The COVID-19 epidemic has ensured that individuals will not leave their homes for extended periods unless to complete essential tasks. In light of the current circumstances, it is not recommended to travel to complete contracts-related tasks. With the help of CLM Software, administrators can quickly finish tasks electronically. For example, obtaining an electronic signature or reviewing the contract negotiations, all tasks can be done efficiently and digitally.
Privacy and Security
Remote working is always at risk. There is the possibility of security and privacy being compromised. Contract management software effectively reduces the risk and provides security features that ensure sensitive data stored within the system can't be accessed. This feature allows you to manage contracts more easily when working remotely.
Intelligent Contract Workflow
Intelligent workflow automation can revolutionize contract management processes inside or outside the office, with options like managing contract processes audit trails. Companies that use CLM software to enable workflow automation can cut down on the length of time a contract is in effect by directing the appropriate people with almost endless contract notifications, automatic alerts, and reminders to complete tasks. These fields are user-defined as well as reporting as well as for analytics more.
Automated workflows help companies monitor every phase of the contract lifecycle which improves negotiations and oversight of approvals. Organizations can keep track of important dates and milestones as well as renewals due to automatic alerts. Furthermore, the audit trail logs in the software can provide organizations with an accurate record of any changes to contracts.
With an automated, intelligent workflow solution specifically designed to be helpful and easy to use in working remotely, you can rest assured that your workflow won't be affected when working remotely from your office.
Quick Search
Contract Lifecycle Management software helps managers keep track of the situation with the built-in search function, allowing you to find pertinent documents quickly and quickly. Due to the COVID-19, companies are witnessing a surge of contract renewals to safeguard the interests of business owners. The majority of contract documents can be checked and issued on short notice by the power of a search engine.
Contract management tools greatly simplify the task, as opposed to a traditional spreadsheet or manual contract. Managers can complete the job by using the software remotely, which eliminates the need to go to the office in the present situation.
Track and Review
The entire population was put into lockdown with no notice prior to the spread of the pandemic. A large portion of the official paperwork was thrown away mid-way without the proper closure. Contract management tools allow contract managers to access contracts, review the stages that it was suspended, and then restart the process quickly.
Proper Reporting
The contract management tool assists contract managers with filing their reports correctly. Managers can easily access all documents and create their reports using a comprehensive system. The reports can also be shared with team members or managers in different formats.
Final Words
Contract Management software, with numerous advantages, is the ideal option a business can make to ensure that they are proactive regarding managing contracts and other documents. The necessity and significance of the software were exposed through remote working during the lockdown.