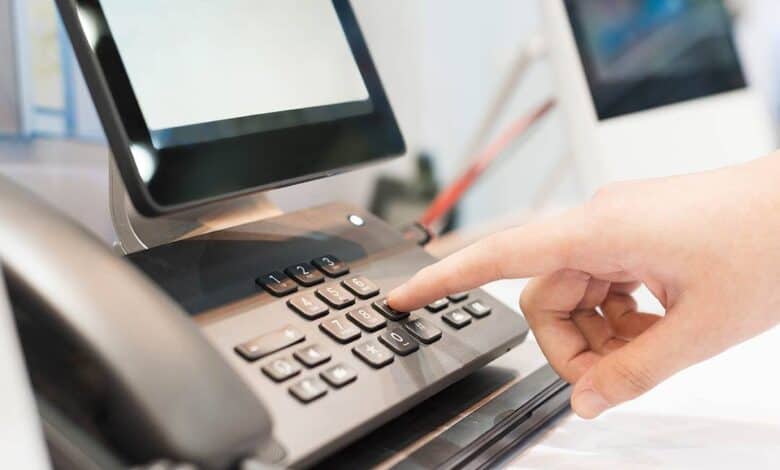 How to Work Call Center Dialer?
A call center dialer is a tool that automatically dials phone numbers from a selected list of contacts on behalf of call center agents. It eliminates the process of manual dialing and helps in the outbound reach process.
However, it is not that ordinary auto-dialers are used in call centers. Through a call center dialer, a call is dialed automatically, and once answered, the dialer connects it to a live call center agent or an IVR.
Utilizing a call center dialer can lead to an increase in call connect ratio, higher talk time, and even better engagement through the dialer.
The benefits of a call center dialer aren't limited to organizations of smaller sizes; it can help large enterprises with thousands of employees as well.
These can be integrated with a Customer Relationship Management System of an organization to give a seamless communication of information. There are various types of Call Center Dialer available in the market, which are configurable. The fundamental part is to determine the right kind of dialer based on an organization's needs.
Types of Call Center Dialer
Predictive Dialer
A Predictive Dialer works on an algorithm that predicts when the next call should be placed. It analyses average call length, nature of calls, and agent availability to automate real-time dialing rate, which saves agents' time by blocking unanswered calls, busy signals, and disconnected calls, etc. All the connected calls are routed to call center agents, and unanswered are scheduled automatically for a later time.
Progressive Dialer
The progressive dialer is also known as a power dialer. Countering the predictive dialer, the progressive dialer requires the agent to be active before a call is dialed and dials from a pre-selected list of phone numbers sequentially. Moreover, the agent initiates the call, thereby reducing the routing time and the number of call abandonments as the agent is always available on the line to answer the connected calls. A progressive dialer helps in placing more personalized calls and, thus, reduces the downtime between these calls.
Preview Dialer
Preview Dialer is most famous for its easy to use dialing mode and convenience. Going by its name, it previews the information of the contact to be dialed next, which empowers the call agent as he/she can prepare beforehand. It even allows the call agent to skip any contact from the list and move to the next one. Thus, it eases out the complex telesales process.
How to opt for a call center dialer?
Call Center Dialer might seem to be a solution to all your automated dialing problems, but opting for the best fit is the key here. What works best for other businesses might not work well with your requirements. Therefore, you must evaluate different dialers on the following factors:
Size of business
The size of any company plays a vital role while choosing a call center dialer. For example, a predictive dialer is the best option to choose for large organizations as it will help automate the complex outbound process and reduce time.
Type of prospects
A call center dialer evaluation is also dependent upon the kind of customers a business caters to. For business-to-business organizations, a progressive dialer is best suited, while for business-to-clients predictive dialer is the one that works well.
Source of the leads
Sourcing leads take enormous amounts of investment, and hence, no leads should be wasted. Therefore, the progressive dialer is an excellent fit to ensure that while ones with longer sales cycles are suggested, a preview dialer to help them convert.