Tech
4 Questions You Should Ask Before Buying a Luxury Car
Buying a Luxury Car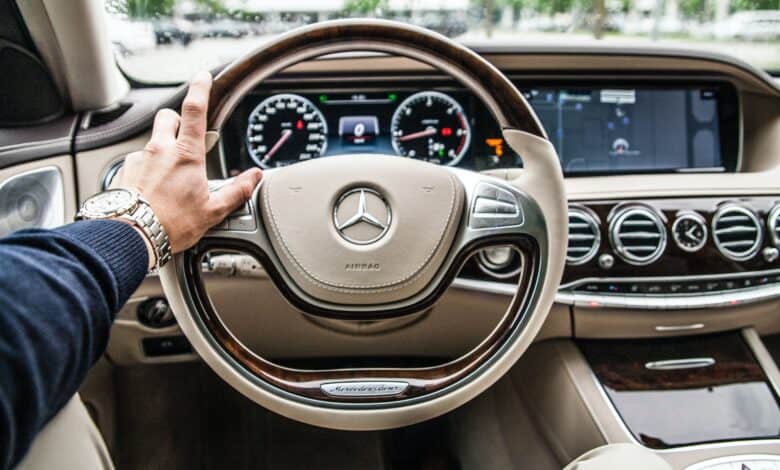 Buying a luxury vehicle is a very important purchase and you can't afford to make mistakes here. You may have to deal with the consequences for years and be put off luxury car ownership forever. Make the right decision, however, and you'll be able to get a vehicle that you'll enjoy, won't cost too much to maintain, and will retain its value once you want to sell. Here are some important questions you should ask before you buy a luxury car.
How Reputable Is the Brand?
The first thing you have to do is research any car brand you are thinking of going for. Don't simply go for a luxury car or brand because it's the 'cool thing'. A car might be popular in your circle, but it might not be with the car-buying public.
Buying the wrong car or brand could mean that the vehicle will be much harder to sell and will depreciate faster. However, it could also mean that it will cost more to service. This is because less popular vehicles have parts that are harder to find. This is even worse if the vehicle you're getting ends up being discontinued. So, look around and see what connoisseurs – not just your peer group – think of a certain vehicle.
Used or New?
There are some pros and cons to buying a new vehicle versus a used one. One of the things you have to consider is that luxury vehicles tend to keep more of their value. This can be both a pro and a con if you want to buy used. This means that you won't be able to get as much of a discount on the vehicle, but it will also keep more of its residual value when the time comes to sell.
The dealer you go with will be extremely important as well. Ideally, you want them to have a specialized inventory. If you want to buy a European vehicle, then go with European car dealers. European car dealers with service centers will also allow you to get your vehicle serviced for less.
What's the Warranty?
The warranty is extremely important when looking at luxury vehicles since the cost of repairs and parts is so high. Check how long the warranty is and what is covered. Check if they offer extended coverage on things like the powertrain and ask the dealer you buy the car from if they have an extended warranty as well.
How Safe is It?
Safety is not the first thing most people think about when they buy a luxury vehicle, but it should be. These cars tend to be very fast, and being in a safe vehicle can be the difference between life or death in an accident. A car with a good safety rating will not only protect you better during impact but will make it easier for you to prevent accidents as well. Cars with higher safety ratings will also have additional features that will make them safer and more convenient.
These are all important things that need to be looked at when buying a luxury vehicle. Once you've answered these questions, finding the perfect vehicle for you shouldn't be as much of an issue.