Entertainment
How to choose the perfect revenue model for your OTT platform?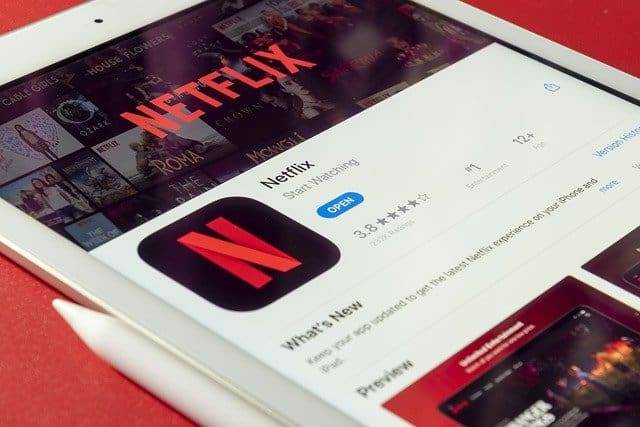 Covid-19 outbreak forced the world to adapt to an indoor lifestyle. Work, education and entertainment moved online. Over-the-top platforms witnessed a boom throughout the world. OTT TV & videos generated revenue of 83.34 billion USD in 2019, 106.48 billion USD in 2020 and 129.59 billion USD in 2021. New OTT platforms sprung up and currently there are more than 200 OTT platforms in the world.  In this article, we are going to discuss the various revenue models that OTT platform can put to use.
How do OTT platforms generate revenue?
OTT platforms utilize any one of the three main monetization models or implement a hybrid model based on the business goals and target audience.
  Ad-based video on demand (AVOD)
AVOD is a widely-used OTT monetization model across the world. In this model, businesses offer video content to the audience at no-cost. The business generates revenue by running ads at intervals within the video content. Since video content is offered to the viewers for free, the audience base is large and advertisers sign up to reach the audience.
Subscription-based video on demand (SVOD)
SVOD refers to offering access to video content on OTT platforms to users who subscribe by paying a fee. It could be a monthly, quarterly, annual fee as offered by the OTT platform. SVOD is the second most used OTT revenue model in the world. OTT platforms that offer exclusive and in-demand content and have a huge user-base utilize SVOD.
Transactional Video on Demand (TVOD)
In the TVOD model, the business offers paid plans for the customers to purchase access to video content. It could be a movie, a video or TV series. OTT services that offer seasonal or exclusive content implement the TVOD model.
OTT video monetization models
Though there are hundreds of OTT platforms in the market, it is always wise to build your own OTT platform when you can offer premium content to your audience. When you build your OTT platform and OTT app, you are a brand who can reach out to your target audience base and implement revenue generation strategies based on different metrics to increase revenue generation.
Video advertising network
Big players like Facebook, YouTube, Primis, Magnite, OpenX, Verizon Media, Select Media offer partner programs for monetization using their network of audience. Business owners who are yet to build their audience base can utilize these platforms to generate revenue.
Businesses finance live events on the internet to engage with their audience and generate leads. It is termed as a sponsored stream and is a hot revenue model in the market. Sponsored streams are highly engaging and generate hot leads that lead to immediate purchases.
Donation and crowd funding
There were 3,668 million Smartphone users in 2016 which increased to 5,924 million in 2020. It is predicted to reach 7,074 million in 2024. This shows that the consumption of the internet is bound to increase. Also, viewers are willing to spend money to watch the content they like. If viewers of an OTT business like a particular kind of TV show, video or movies, the demand for similar content increases. Businesses can set up donations to fund their next production. Crowd funding and donation are some of the OTT monetization strategies.
Collaboration of OTT platforms and theatre
Since social distancing has become the norm to contain the spread of the Covid-19 virus and its variants, movie theatres across the world shut down for a period of time. This urged the theatre business owners to create a consortium to digitally broadcast movies in theatres.
Promoting products and services that are relevant and beneficial to an OTT business' existing audience is affiliate marketing. When any member of your audience clicks on the link you provided and purchases a product or service, you will earn a percentage of commission from the company whose product/service you promoted using the link. Companies generate about 5%-20% of their annual revenue from affiliate links. Affiliate marketing is projected to generate a revenue of 12 billion USD in 2022.
Subscriptions are one of the best ways to monetize OTT services. OTT solution providers who offer premium content that is in demand, exclusive content and video content that caters to the liking of their target audience, the business can implement a subscription model. Subscription is where the viewers pay a recurring fee to gain access to watch the video content 24/7. It could be a monthly or yearly fee.
Conclusion
Video consumption of audiences globally is showing an increasing trend. OTT platform owners can capitalize on this trend by launching the best OTT platform or monetizing their existing OTT platform with the right strategy. Businesses should consider their long-term business goals, their current audience base and target audience base, type of video content they host on their OTT platform and the plans of future video content to be offered. This will give the business owners a clear idea on the video monetization model that will work best for their OTT platform.
Author Profile:
Dwarakesh is Video Monetization & OTT Platform Expert at CONTUS VPlayed. Interested in digging deep into video/audio streaming media tools and Love to blog, discuss and share views on the latest technologies tips, and tricks. He's also passionate about photography loves to capture the pure essence of life.