Education
How to learn the German Language in an easy way
German Language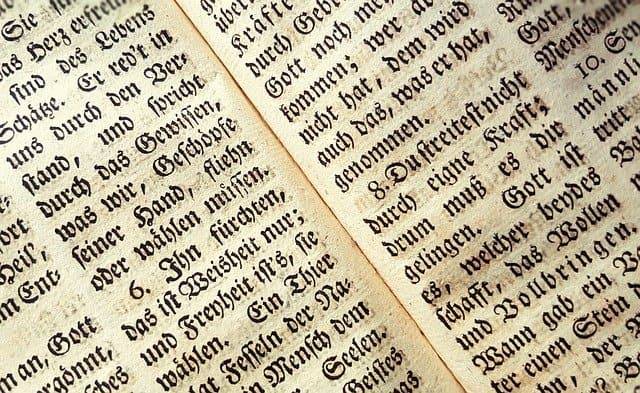 No matter how exciting it sounds to learn a new language, it can make anyone shudder thinking about taking a long road in learning a new language. But let me tell you, this can be done in an absolutely hassle-free manner if you learn the tips and tricks. Learning a new language comprises a couple of essential points that one must explore to take a step in the right direction.
With a generous amount of information available online, you cannot risk vouching for absolutely anything that seems exciting since it will eventually lead to an absolute failure. Keep an eye on the points discussed in this article to escape the possible roadblocks and keep you on track.
Read below how to learn the German language in easy, practical steps-
Dive deep into all the resources available
As stated above, the online world stores tons of information. You can search for anything. Explore all the sources available. This will give you an insight into what the process looks like. There are myriad ways listed to learn the German language, you can also do a German language course from a reputed place and you can venture into what works best for you.
Some of the easily available resources that you can immediately bank on to start your journey-
Downloadable grammar books and internet-based games
German books and newspaper
German TV shows and movies
These resources can be a headstart.
Hear and practice German letter sounds
Listen to the sound of the letters carefully and compare it with English words (If you are an English speaker) or with the language you speak. Notice how each letter sounds and how the combination of letters sounds just like the combination of letters in English produces different sounds. This will help you learn sounds and pronunciations.
Make a little framework of easy words 
Make a list of easy words. Think of some common words of English and find equivalent German translations of the words. For example-
Hello
Thank you//PleaseExcuse me/sorry
Expand your vocabulary
Make a target of learning a few new words everyday. Maintain a diary or journal and keep adding words to your journal. Assign a date to your pages to track your progress.
Get further into framing sentences
After you have mastered some keywords, try framing sentences. This is all about understanding structure and word order. You can do this by plunging into the online website for an explanation of German word order and playing little exercises by clicking a series of German words to frame sentences. Join the online language community to associate with people also learning along your side.
Catch the Reusable German phrases
Using reusable German phrases is a lifetime language learning hack. Once you learn some common German words, start using common German phrases. This is an easy and quickest way to communicate in a foreign language. For example- "I would like a chocolate waffle with ice cream please"
Watch German movies and TV series
You can be creative in your pursuit of learning. Watch German movies with English subtitles or download Titanic with German subtitles. You'll get a good hang of the language by watching familiar movies.
Some other ways of learning German-
Read news in German
Connect with other German speakers and potential learners
Play fun games to practice and learn German
Listen to German podcasts
Watch German comedy shows.
Apply for a professional course
With all the practical steps mentioned above, you can apply for a professional language course. Visit Henry Harvin, an online educational community passionately dent on providing high-end services. Henry Harvin helps you apply for exams like the TestDaF, DSH, and Goethe-Institute Examinations.
Henry Harvin comes with a 9-in-1 course with IntegrierterLehrplan, 100% practical training, and 24×7 online lifetime support. It provides you projects to undergo in the German Language, internship, certification, 100% placement, regular bootcamps spread across the year, free access to hackathons, and much more.
Visit Henry Harvin for further details.
Beware of the scams 
There can be potential scammers online promising to provide courses adhering to your needs. Please double-check before you apply for any course for that matter. These fake communities can take away money and give no services in return.
To conclude, apart from applying all the suggestions, you must immerse fully in the language. An emotional and passionate indulgence in German culture and language will speed up learning. When anything is done for the first time it can put you in the shoes of doubts. Please avoid nudges of doubts from your brain for the unfamiliar sounds and words, and seek to learn the language.
When you watch German shows or movies, try to find the pattern and learn all the common German phrases. With practice, the distorted frames of words and sentences in your brain will start forming proper structure.