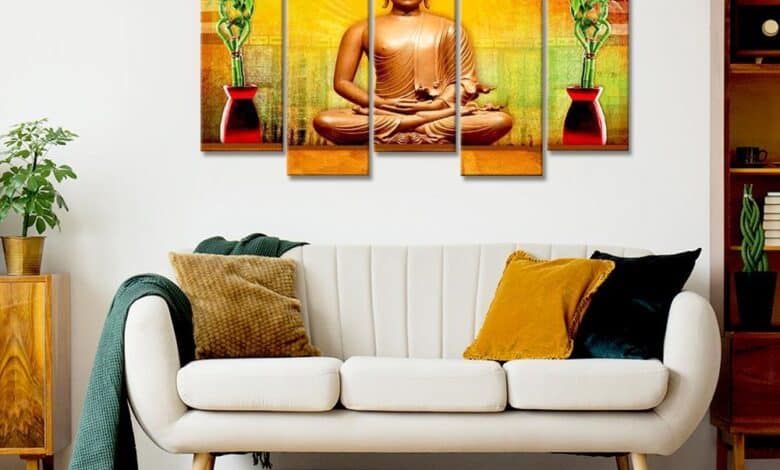 How to Make Your Dull Living Room Bright
A living room is the heart of your home. It is the place where you spend hours with your family members when you come back to your home from your workplace. In this place, you read a book, talk to your spouse to discuss his/her day, cuddle with your pets, and take a nap on weekend afternoons. So, many of you look for ways on how to make your living room bright after getting rid of its dullness. Here are some ingenious ideas for your help
Make it clutter free
An unorganized or cluttered space has no sense, as no one loves to spend a single minute there. Further, it breaks your living room look and starts spreading bad smell if you ignore organizing it for a more extended period. You need to keep it free from clutters. And for this, you have to remove irrespective and excessive items from there. Further, you have to place everything organized at its respective place and keep furnishing items neat and clean.
Repair the cracks and damages if it has
Over years, a home with all its parts starts losing the look it had in the beginning. Cracks on walls, ceilings, or floors are common after some time and they break the look of your living room with other home parts. You need to repair the physical damages if you are serious to make it bright. Have a close look at each part of it and repair the part if you come across any cracks on it.
Have a fresh coat of paint
Colouring the walls, ceilings, and furniture pieces is the most pocket-friendly step to give a fresh look to any space in your home. For better reflection, you can paint your home with a white coloured paint. Before you start painting your living space white, you should consider the source of natural light, ensure that the environment outside works as a complement to your white paint, have a greek design interior, and want to make your space look bigger virtually.
Install a few wall art pieces
Empty walls make a space dull. You need to fill the emptiness with a few decorative wall art pieces such as stickers, decals, clocks, and paintings. Suppose that you opt for hanging paintings to make your living room bright. Go for the best paintings for living room. Based on your taste and choice, you can shop and hang wall paintings with images of natural scenery, romance, spirituality, wildlife, trees, mountains, etc.
Place bold rugs on the floor
A rug makes your living space have a soft feeling and cozy look. On the other hand, bold rugs of bright colour help you add texture and colour to your living room. You can place a bold area rug on the placed carpet. Opt for painting your mat with a bold colour if it is simple.
Hang floor length drapes
Curtains have a crucial role in bringing a new life to your living room. Their length helps you make your space look small or big. By hanging them from the top ceiling to the floor, you can lengthen your space and make it virtually bigger. It produces a height illusion and makes your home wall alive with the creative works a curtain has.
Install decorative mirrors for light reflection
Natural light fills you up with positive energy and lifts up your mood. Further, it helps you save money on electricity bills, as you don't need to switch on the lights in your living room during the day. Facing the doors or windows, you can install stylish wall mirrors that will reflect the light coming from outside. This light reflection can help you bring good vibes to your living space and get rid of its dullness.
Plant a few indoor plants
You should never ignore the power of plants. They help you keep air clean, apart from bringing greenery to your home and making it cool. Further, they help you reduce your stress level, increase the relative humidity of a closed space, and lower harsh & loud sound. So, move ahead in planting a few indoor plants in earthen/plastic/ceramic pots and hang the same from the walls and ceilings of your living space.
Change or clean fabrics
Fabrics are also interlinked to the dullness of your living space. Dirty cushions, pillow covers, bedsheets, and sofa covers are a great threat to its brightness. You need to keep all of them neat and clean all the time. Try to wash them at least once a week if you can't do fabric washing daily. Opt for changing them with a new one if they are torn or old-fashioned.
Update your lights
Light plays a crucial role in making a space brighter. More light means more brightness in the space. You should update your home lighting if it is not contemporary or is out of fashion. Replace your old lights with a new and decorative one. Opt for installing floor, table, and wall lamps in addition to ceiling lights.
By replacing your old lights with new ones, you will be able to reduce your power bill; this is one of the ideas that your electrical supplier should recommend. Read what other people say about their preferred provider at Reliant Energy reviews for additional information.
Conclusion
Making a living room bright depends on a lot of things. You need to keep it clutter-free, coat a layer of fresh paint, hang decorative products, keep fabrics clean, have indoor small to mid plants, and update your lights. With your investment and creativity, you can do many other things to make it brighter.