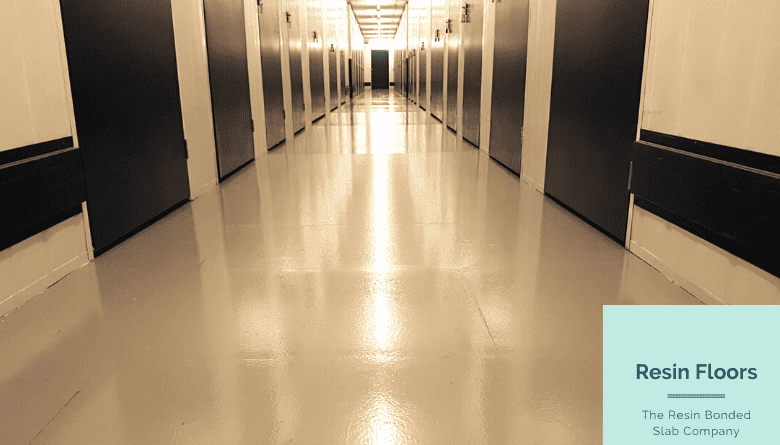 Resin Floors For A Modern Look Without Works
Continuous flooring has long become a trend. That is precisely the look that epoxy resin offers, which, without having to do works to remove the existing tiles, will give a modern look to your home.
Looking for new flooring for your home? The solution could be in epoxy resin tiles, which, with their continuous flooring appearance, will give a modern look to your home. They are sold in all imaginable colors, as well as in satin and matte finishes, and there are those who make complex drawings with them, even in three dimensions.
But this surface has even more advantages: "It is waterproof, fireproof, durable, resistant and non-slip, as well as suitable to be applied both indoors and outdoors", explains Rafael Esteban, from the construction and renovation company Seseo SL. So much so that it is used on high traffic surfaces, such as parking lots.
The expert also points out that it is indicated for all types of surfaces, as long as they are smooth and are not paved or similar. It also indicates that it is self-leveling, something that, in his words, greatly facilitates its installation, in addition to correcting and rectifying faults that may be in the support surface. Of course, sometimes it is advisable to use a previous primer for better adhesion of the product to the support, and in all cases, it is essential that the surface is perfectly clean and dry before applying the resin.
" Resin driveway flooring lacks joints where society can accumulate as happens with ceramic floors, which have a setting in the joints that, in addition, usually ends up darkening", he also states, indicating that, therefore, it is economical in its maintenance and cleaning. In fact, to clean it, it is enough to use a soapy solution and water, while to polish it, industrial wax is used. Although perhaps the most interesting thing about this material is that it is also very economical to install, as we will see later.
"The only disadvantage that, to my understanding, it may have is that its drying time is longer than that of other materials – it is usually around ten hours, although it varies depending on the environmental conditions of temperature and humidity that exist in the place of installation- ", the professional reels.
WHICH IS BETTER: EPOXY RESIN OR MICRO CEMENT?
There are other materials to achieve a continuous floor, such as PVC floors (sold in the form of large tiles) and polished concrete (more suitable for industrial use). However, it is the popularization of micro cement that is responsible for the fact that for some time now, we have not stopped seeing floors of this type everywhere. Therefore, if what you are looking for is a surface without joints, it is worth studying which of the two products is best for you. The differences, in Esteban's words, are several.
To begin with, the tonalities of the micro cement focus on the range of grays: "Pigments can be applied, but they do not reach the vivid color of epoxy flooring, nor do they offer such a wide variety of color gamut", he explains. However, he points out that the first material has another different decorative advantage, since it allows the inclusion of drawings or textures in the design of the floor, being able to imitate different textures with great effectiveness and even achieve the appearance of a paved floor.
In the other aspects,  due to its long drying time, epoxy resin requires good planning to avoid sequestration of work areas that, if they occur, will make it impossible to operate in them until the next day, which can cause significant delays in the works ", adds Esteban. On the contrary, the micro cement can be stepped on just three hours after its installation, so, in his opinion, it is easier to correct the errors produced by the sequestration of a certain area.
In addition to this, micro cement has greater hardness and resistance than epoxy resin is high enough to be a good option for pavements that are going to suffer continuous and moderately aggressive use, as is the case with public car parks", the professional details.
Finally, it is worth highlighting the perhaps most definitive aspect for many: its price. "Epoxy flooring is cheaper than micro cement. We are talking about 20 or 25 euros per square meter in the case of resin, compared to 40 or 45 euros per square meter for micro cement", summarizes Esteban. Of course, the professional clarifies that these prices are indicative, and can vary significantly depending on the total number of meters to be executed (the higher the quantity, the cheaper rate).