SEO
How to Speed Up the Magento eCommerce Store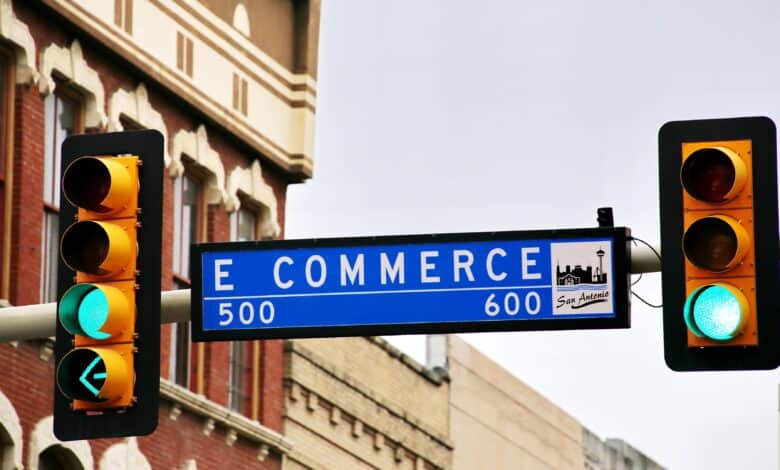 Do you own a Magento eCommerce store?
Of course, you'd want to keep your clients happy by meeting their needs, and your website appears to be ideal. Furthermore, having a fast-loading eCommerce store raises the likelihood of consumer happiness by 16%.
However, websites frequently take longer to load than expected, and there are several reasons for this. Stores that take too long to load result in lower conversions and profitability. As a result, it's critical to keep an eye on the speed of your Magento website at all times.
What should you do if you're having trouble optimizing the speed of your Magento store? Or how can you speed it up?
Below are some useful tips for speeding up your eCommerce store. So, let's get this started!!
Table of Contents
Tips to Speed Up the Magento eCommerce Store
Look for Magento-Focused Hosting Service Provider
Reduce the Number of Add-Ons and Modules
Install Content Delivery Network
Tips to Speed Up the Magento eCommerce Store
Look for Magento-Focused Hosting Service Provider
The ideal hosting is crucial because it relieves you of a significant burden. A dedicated Magento hosting team is constantly available to assist you with moving, deploying, and operating the store on their servers.
The Magento store must function properly and fulfill specific hardware and server requirements. Sure, the Magento store may be run on any system, but try it out for yourself. Install a Magento demo store on your existing server, for example, and update it with demo items. Do the same thing using Magento-specific hosting.
The overall difference you will experience will be the store performance. So, don't overlook it.
Reduce the Number of Add-Ons and Modules
Magento store's performance gets affected by the use of extensions and the sum of such extensions. Magento, on the other hand, isn't the only option. With a load of multiple extensions, any eCommerce shop platform can begin to slow down. Furthermore, the number of requests to be processed will increase, and JS and CSS files will be required to load.
As a result, it's always a good idea to go over the installed extensions and disable any that aren't in use. Follow the procedures below to disable the extensions and speed up your Magento store:
Open the 'Stores' section, click on 'Configuration, and then select 'Advanced.'
Now go through all newly installed extensions and modules and remove unnecessary ones by changing the 'Enabled' to 'Disabled' setting.
Optimizing Images is Crucial
It isn't a hidden fact. Product images are one of the most important aspects of any eCommerce site. And the more the number of pictures on your website, the slower it will load. As a result, image optimization has become critical. Aside from speed, the website performance is another reason why the images should be optimized.
For this, you can utilize the standard tools that work with the images. It could include Photoshop or a plugin that will enable you to accomplish this automatically.
If you're still having trouble solving the image problem on your own, turn to Magento eCommerce development services for a quick fix.
Use Caching
Caching allows businesses to see a considerable improvement in-store productivity, which should never be overlooked. Magento comes with its advanced caching module that enables you to quickly configure cache options for the store's varying sections.
To do so:
Click on the 'System' menu and hit 'Manage cache.'
Then, mark which type of cache you would want to activate.
There's also the option of utilizing caching to speed up the Magento store. For this, you can use Magento's built-in .htaccess.sample file to incorporate extra caching methods:
Expire Headers
These headers tell browsers whether to send a file to the server or save it in the browser cache. Then, in your .htaccess.sample file, attach this code to enable caching.
Gzip Compression
This compression type compresses the server-level style sheets and web pages before assigning them to the browser. You'll need to add this code to the sample file to make it work.
Minimize CSS and JS Files
You can combine the JS and CSS files into a single file to reduce page load time and improve the Magento eCommerce store. To do so, consider the below-given steps:
Go to Admin panel, then Stores
Now click on Configuration and Select Advanced
Under the Advanced option, click on Developer
Open the JS settings section and change the field values to Yes: Enable JS bundling, Merge JS files, and Minify JS files
Install Content Delivery Network
The use of a Content Delivery Network significantly reduces the time it takes for an eCommerce store to load. It's a largely distributed server system that keeps files and online content closer to the users who need it.
It ensures that CSS, JS, and product pictures load quickly for the people who have requested them.
Customers receive content more quickly.
It also relieves some server burden, resulting in fewer processes being required by customers, lowering bandwidth costs, and boosting response times.
Utilize Flat Catalog
Are you familiar with the term "flat catalog"? It's yet another approach to make Magento 2 store run faster. It integrates product information and categories into a single table. As a result, the request processing speed increases. Furthermore, this optimization procedure is ideal for stores with a catalog of more than 1000 products.
Perform the following operations to create the flat directory:
Step 1: Click on Stores>Configuration>Catalog.
Step 2: Open the Showcase section and see two categories: 'Use flat catalog product' and 'Use flat catalog category.' Enable both the options.
Step 3: By pressing the 'Save Config' button, save the settings.
Step 4: Clear all the cache under the 'System' section and click on 'Manage cache.' The option 'Clear cache storage' will appear. Click on it to get all the cache cleared.
Summing Up
High website performance is one of the most important pillars for a successful eCommerce business. The site's speed, on the other hand, tends to decrease over time. It results in a high bounce rate, which has an impact on search engine rankings. As a result, to keep such accidents to a minimum, you must regularly analyze the store's performance and optimize it to ensure effortless productivity. It will keep your Magento store running smoothly and your consumers happy. Thus, you'll make a solid first impression and gain trust in your brand.
Hope you find this write-up helpful. Thanks for Reading!!