Digital Marketing
SEO
Why These Three Tools Considered As The Pillars Of Digital Marketing?
Tools Considered As The Pillars Of Digital Marketing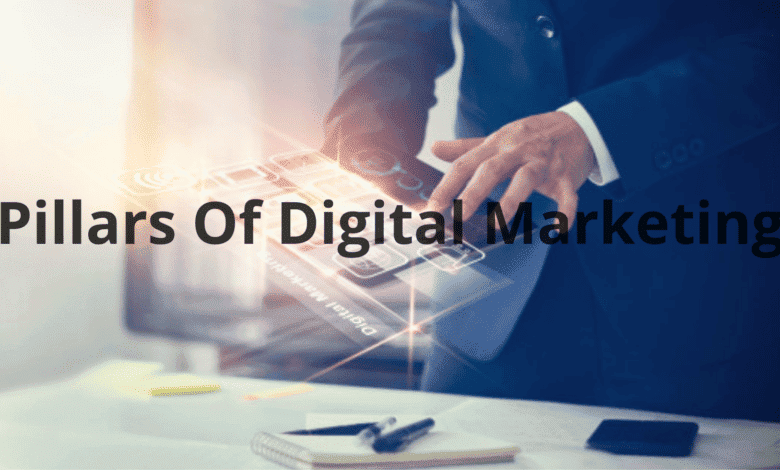 Why These Three Tools Considered As The Pillars Of Digital Marketing?
It will be no wrong if we say that in the 21st century, digital marketing is the hottest buzz word in the digital industry. Whether you want to sell or buy anything, digital platforms are considered as the important mediums of advertising your business. Digital marketing is very vast, over time, new technologies are taking place. If you are new to any business and want to promote your product or service through digital platforms, then you are on the right track.
Here in this piece of writing, we have gathered some tools that are considered as the foundation of digital marketing. Without any doubt, digital marketing is the time taking process, but the results are long-lasting. Online marketing is a mix of different things, although only a few people understand this muddy concept. So without further ado, let's dig into the main topic.
Three Tools That Considered As The Pillars Of Digital Marketing
Search Engine Optimization SEO
SEO is the most significant yet useful tool in digital marketing. It will be no wrong if we say that developing an effective website is of no use if your target audience doesn't have access to it. And with the help of strong search engine optimization, you can rank your website in a higher position. SEO optimized content is the basic need of a website. If your website content has all the relevant keywords through which you think your target audience can search you, then your website ranking might increase.
Indeed a good website content helps to drive organic traffic too. Securing a higher position on search engines is possible through SEO content. It doesn't matter if you are a startup company, always remember that optimized content is vital.
Email Marketing
Many people might consider Email marketing as the oldest and ineffective marketing strategy. But let me correct all of those who find email a meaningless means of communication. Indeed it is the eldest but the most beneficial marketing strategy till now. It helps to connect with your potential customers directly. Many people mostly oversee such types of emails and put them into their spam folder. But most people also take it seriously and reply to such emails.
It helps you to retain your loyal customers. However, it all depends on you how you are utilizing it. You can send monthly newsletters to notify your customers or can also send them your new offers and deals that you are providing.
Social Media Marketing
If your business doesn't have an active presence on social media platforms, then surely you are losing a big opportunity. Social platforms are a medium where you can sell, promote, or advertise your business. Till now, it is the most powerful thing that has the capability to ruin your business and make it to the top. That's why it is crucial to make your social media marketing strategy critically. As well as it allows you to target globally. Almost half of the population of this world has access to social media. So, now you can imagine how crucial it is to have your business presence on social platforms.
Wrapping Thoughts
We all know that digital marketing is not only restricted to a few platforms. It is distributed into several categories. In fact, this blog itself is an example of digital marketing. Because we are using a digital platform to read this blog. Although in this piece of writing, we have shared some tools that are considered as the pillars of digital marketing.
It will be no wrong if we say that online marketing is incomplete without these tools. Always remember that your marketing strategy polishes your business and helps to grow it. If you are facing trouble in developing a unique strategy for your business, then don't worry. We are here to help you out in any case. Just visit Design Manhattan and consult our digital marketer. You will surely find it amazing, it is our guarantee.