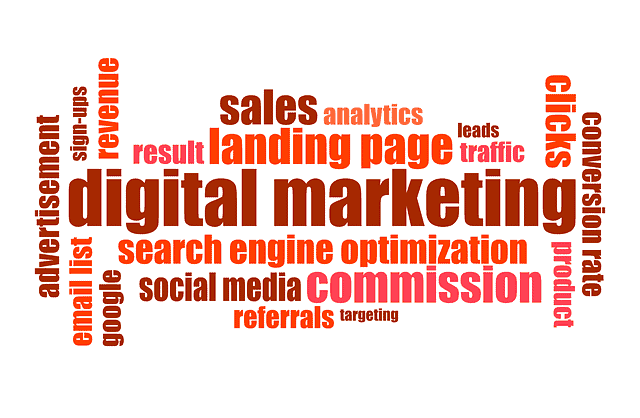 The digital world is changing fast, and businesses need to adjust to this. Businesses are embracing digital marketing as their primary outreach to attract target audiences and convert them into loyal customers. It can prove to be hard for a brand to stand out from the pool of competitors due to the crowded market. To make your brand stand out, bring in more clientele, and retain them. You need to go the extra mile by using the following digital marketing strategies.
Live Video
A video is a viable form of social media content that generates a greater percentage of engagement than images and texts. Pre-recorded videos have been used until recently when people started embracing live videos. Audiences are now showing more interest in engaging in a live video than the pre-recorded ones making this form of content more effective in marketing. The use of live video as a digital marketing strategy is also effective because it makes the audience feel a part of the process. While watching a live video, audiences have the opportunity to engage the brand in real-time. A pre-recorded video cannot offer this kind of engagement. The live video approach is a great way to capture the attention of more clientele and retain long time engagement with them.
AI-based Chatbots
The rapid automation of services across industries has become popular. The adoption of artificial intelligence technology has increased, which characterizes automation. For example, the use of voice search targeted advertising and chatbots. Chatbots are essential in business as they can easily convert potential shoppers into long-time clients and improve the customer service experience. They are efficient as they help in reducing response times to basic questions hence creating an enabling environment for engagement with more clients.
SEO Marketing
SEO marketing is the best strategy to make your website visible in search engines. SEO is important in digital marketing as it will enable your business to stand out among many on search results. SERP will help your website have a high ranking in search engine results. Considering that Google gets a huge number of daily searches, SEO will enable your website to show up on these searches. All you need is to put your industry in the Google Keyword finder filter, which will tell you the keywords people are searching for and for how many times. You have to include the keywords that people are mostly searching for in your content. The more visible your website is, the more clients you will get.
Social Media
The competitiveness of ranking on Google can be overwhelming, especially for a new website. However, social media can be a viable alternative. Social media is the best place if you want to get more prospects and customers. It would be best if you got started and have a social media presence for your business. Create profiles on Facebook, Twitter, and LinkedIn; you can start by posting your offers. You must post new content regularly on your social media profiles to get more prospects. Here, you can create buttons to set up meetings and host consultations with new clients through these social media platforms.
Use of Text Messages
One of the most effective channels to engage with customers is through text messages. Allowing your customers to engage with you across multiple channels is an excellent formula for providing great service. Text messaging helps you create a meaningful relationship with your customers. Customers, especially millennials, prefer text messages and avoid phone calls. When a sale is on the line, you should engage with the potential customers through a channel they are comfortable using. There are many services that offer business texting services to help you grow your business. Incorporate texting services and enjoy the endless benefits of the service.
Conclusion
The quest for finding new digital marketing strategies to acquire more clients and grow your business is a continuous journey. Digital marketing is a dynamic industry; its trends and techniques keep evolving daily. Also, customers get bored with common approaches to engagement. Growth can be achieved when you adapt the featured methods. They will help set you on a solid track to finding more clients.