Digital Marketing
SEO
4 Pillars Of Digital Marketing You Should Use In 2022
4 Pillars Of Digital Marketing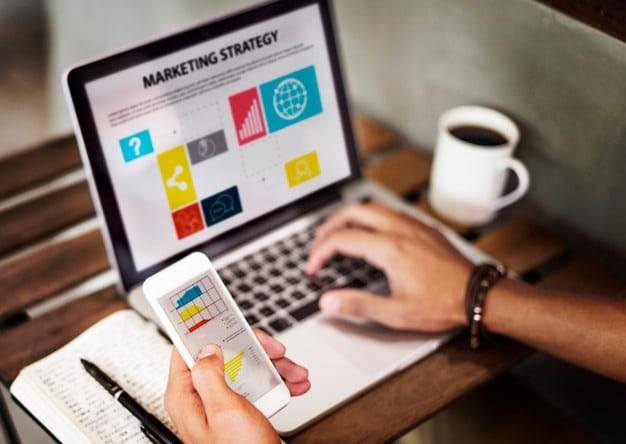 4 Pillars Of Digital Marketing You Should Use In 2022
Digital Marketing has been the buzzword you have heard mainly in the last few years. It is a digital evolution that takes place and surpasses traditional marketing. SEM, SEO, SMM, and others are the acronyms you must have heard along with digital marketing. No matter if you are an entrepreneur or any industry professional, you should have a basic knowledge of digital marketing and its benefits.
Digital marketing may seem complex and intricate, but the truth is it is not. It is all about efficiency, knowledge, and the strategy to put up. It is true that digital marketing has surpassed traditional marketing and advertising a long time back. Things and dynamics have changed totally. You don't need to wait a month for the result, but you can track all your advertisements or campaigns online and evaluate your performance.
So for those who are newbies in entrepreneurship, here are some of the fundamental pillars on which digital marketing stands. So without further ado, let's dig into the main topic.
Read more: Fundamentals Of Digital Marketing 
Pillars Of Digital Marketing You Should Know In 2022
Search Engine Optimization
If you are running an online business and not doing search engine optimization, you are surely behind the race. SEO helps you to drive organic traffic to your website that has the potential to turn into your leads.
It is true that in today's world, consumers first google it then buy it. And if your offerings and business are not visible on search engines, then how can a customer find you? What is the purpose of investing lots of money into your website when no one can find it on google results? This is the reason why Search Engine Marketing is one of the greatest pillars of digital marketing. SEO is the priority of every businessman to engage with the customers directly.
Social Media Marketing
Digital marketing is widely known for social media. It will be no mistake if we say that it is the most recognized and effective form of digital marketing today. SMM includes all the social platforms that involve sharing and producing engaging content in order to reach your marketing goals.
Blogs, ebooks, social media posts, infographics, digital content, visuals, videos are helpful content that many marketing agencies use in their strategies. You can also go with a paid SMM activity if you have a good budget, and it can give huge benefits to your business in terms of awareness and recognition.
Content Marketing
If you are producing valuable content, then it will be a focal point in marketing. Indeed digital marketing and digital content have taken over the traditional marketing methods like TV and Print media. The new world is focusing on content marketing like blog posts, videos, infographics, etc.
The purpose of content marketing is to deliver its business message to the audience in a unique way. The content world is diverse and effective. If you want to be successful in content marketing, you need to determine your target audience and then produce content according to them. You can really drive traffic through your unique content and answer your customers' problems in the best way.
Marketing Automation
Marketing automation is software that can make your work easier through monotonous marketing. It can automate repetitive tasks such as emails, social media daily postings, and ad campaigns on different platforms. It makes your work more efficient and gives you a personalized experience. The purpose of this technology is to perform repetitive tasks faster and easier. From the initial lead into a database to every marketing campaign, it can provide you with insight into every task.
Wrapping Up
At the beginning of any business, you may find it difficult to come up with a robust digital marketing strategy. But here, we have given you some direction that can evolve your business in a post-pandemic business environment. The pillars of marketing can go a long way with your marketing objectives and strategies.