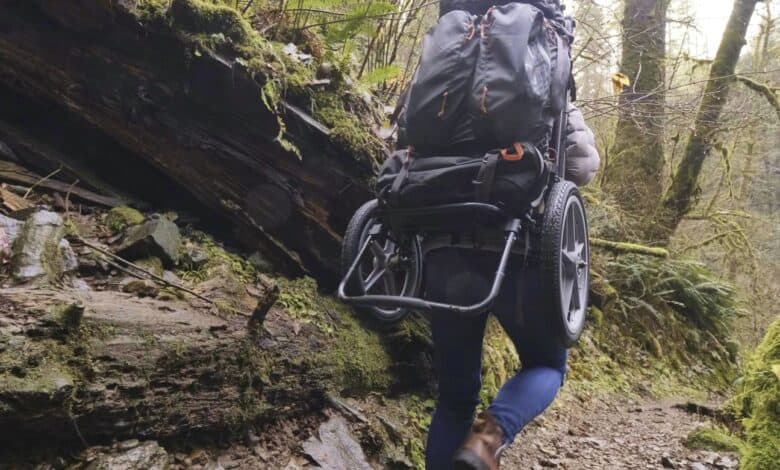 At one point or another, if you travel regularly or at frequent intervals, you are surely bound to have faced the enigma of what types of bag you should carry so as to make your travel easy, convenient, and joyful.
Travel experts from around the world suggest that the choice of your carry bag along with your travel tends. Make a significant impact on the overall mood of your experience. Part of the entire point in taking a vacation is to get away from your home. If you tend to pack almost each and everything, the point of vacation gets certainly lost.
There ought to be some important set of things which make our luggage uncomfortable and heavy. To the point You see – Travelling for business is a completely different thing. But what this post is talking about is packing up your bags, logging out of your email, and disconnecting from your normal routine for a week or more. Traveling the world isn't just fun and exciting.
There is a wide range of research that tends to tell that it is highly beneficial for your physical, mental, and emotional health as well.
Benefits of traveling as we all know and have experienced it at some point or another in our lives. The introduction of a product which is designed solely to improve your travel experience to the maximum. So much ease that up to a point that you forget that you are carrying a piece of luggage.
That product is – HipStar, Is a product that can be used as a cart, backpack, bike trailer, and whatnot. It is strategically made and designed to work out in your favor and goes with you wherever adventure takes you without having to worry about the type of terrain you are desiring to venture into.
Features of HipStar:-
BackPack Mode
Can be efficiently transported like a Backpack with the help of its shoulder straps that are attached. Using HipStar as a backpack serves a number of advantages. Firstly, it becomes easy to carry your luggage over difficult pathways involving rivers, steps, rocks, etc.
Cart Mode
Cart Mode of HipStar is a piece of engineering that deserves to be known. When HipStar is in cart mode or Hiking Trailer mode, its clever design factor aims at decreasing the stress on the user body and spine during carrying it. It allows 3 degrees of free movements depending upon the height of the individual.
Bike Trailer
You love your bike and travel with it all around. Well, no problem because your HipStar can also be used as a bike trailer. It attached to the back of your bike and will be moving with you wherever you plan to go. Not only travelers, but HipStar's bike trailer mode can also be used by delivery agents without a single problem.
The Science of How HipStar Adjusts the Balance:-
HipStar is well able to accommodate a wide range of weights. So what makes it so flexible and durable? The solution lies in its strategically designed COG(Center of Gravity). It is slightly ahead of the wheel axis, due to which its overall stability is significantly increased. It tends to eliminate the pushback force that is created while running or walking so that you can move without any hassle. Thus, both the unique and well-defined placements of the center of gravity and HipStar's harness steel strive to make it impossible for the cart to turn over.
Here is a video link that tells us about the features and capabilities of this travel gear – https://youtu.be/UCU6dToipuY
Is the first of its kind travel companion. What makes it so beneficial is its top-grade materials which make it very easy to handle. Also, the angles of the handle and frames can be well adjusted so as to suit your needs. The upper design of HipStar allows the user to adjust to fit based upon height.
Built-in brakes also help in slowing down the cart in case of going downhill, so as to prevent unpredictable moments or falling. Its light and durable material make it a perfect travel companion. The traveler does not have to worry about its weight because of the variety of modes with which we can carry it.
No matter what the size, weight, and shape of your accessories you are looking to fill in. HipStar can accommodate all, thus, providing you with the same comfort level when you walk alone.