Finance
Who Can Apply For Loan Against Property In Mumbai
Apply For Loan Against Property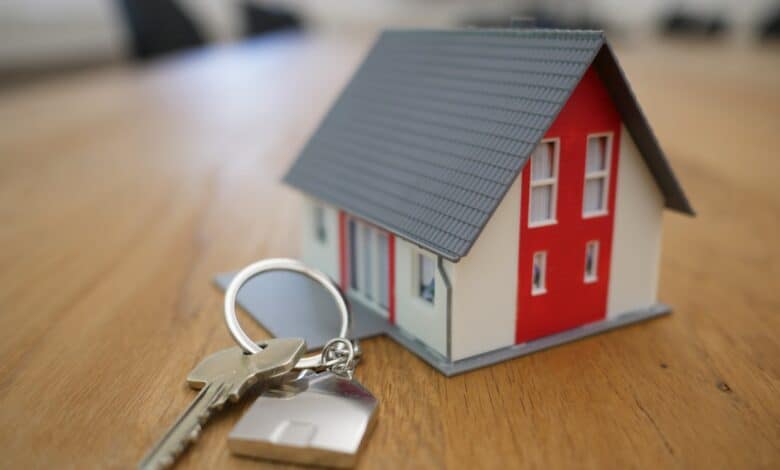 Loan Against Property Meaning
A loan against property is a loan offered against the pledge of a property. Since the property is pledged i.e. mortgaged to get a loan against your property, it is also referred to as a Mortgage Loan. The banking abbreviation for loan against property is LAP.  People generally befuddle with the terms LAP loan in Mumbai&home loan in Mumbai and use the terms interchangeably. However, the two mainly differ in their purposes. Although both are secured loans offered against the collateral of a property, the latter is a fund-raised only for the purchase of your house while LAP funds can be utilized for multi-purposes such as personal, professional, etc. including purchasing a house.
To qualify for a mortgage loan, you must have a property in your name which can be provided as security for obtaining a mortgage loan in Mumbai. The property should be either singly owned or jointly owned with parents, spouses, children, & siblings. Mortgage loans/LAP loans can be applied on residential, commercial as well as on industrial properties in Mumbai.
Who Can Get Mortgage Loan in Mumbai?
The following eligible borrowers can apply for a mortgage loan in Mumbai.
Salaried Indian residents.
Self-employed Indian resident.
Salaried non-resident Indians.
Corporates/Firms/Companies/ – Proprietorship Firm, Partnership Firm, & Private Ltd. Company, etc.
You (the borrower) must fulfill the following loan against property eligibility criteria to avail of a LAP loan.
You must be at least 21 years old for a mortgage application.
Mortgage loans are offered for the salaried till 60 years and self-employed till 70 years.
You must have a regular uninterrupted flow of legal income.
Your CIBIL score for mortgage loans including the co-applicant's score must be satisfactory above 750. You cannot apply for a loan against a property with bad CIBIL. A mortgage loan with a low CIBIL score will reject your mortgage loan application.
If you are self-employed applying for a mortgage, you must ensure your business is profit-making and has a minimum vintage of 3-5 years.
You have a clear and marketable title of the property to mortgage. Before applying for a mortgage make sure you have all the documents for a mortgage loan. You cannot apply for a loan against a property without income proof in Mumbai.
You qualify the minimum income criteria of the banks.
There are different types of mortgage loans in Mumbai. You can apply for these different types of mortgages according to your need and fund requirements. The different mortgage loan types include EMI-based mortgage loans, loan against property overdraft facility/mortgage overdraft facility, (Lease Rental Discounting) LRD loans, loan against property balance transfers, loan against property top-up loans, & reverse mortgage loans (loan against property for senior citizens in India). Nowadays you can apply for a mortgage loan online from the comfort of your home. There are many banks/HFCs in Mumbai such as ICICI, HDFC, Axis, Piramal Housing Finance, HDFC Ltd., etc. that provide a platform for the mortgage application online. You may also apply for mortgage pre-approval online with leading banks at the lowest mortgage loan interest rate.
Current mortgage loan interest rates in Mumbai start from 7.50% p.a. Given below are the mortgage loan details in Mumbai.
The current loan against property interest rates ranges from 7.50% p.a. to 13.20% p.a.
The maximum tenure offered under loan against property is 20 years.
Interest rates available are fixed interest rates as well as the variable interest rate.
LAP processing fees are up to 1% of the loan amount plus applicable GST.
Maximum funding provided against property is up to 70% of the property value.
Foreclosure charges on LAP range from 2%-4% on the outstanding loan amount.
Stamp duty or registered mortgage charge of 0.30% of the LAP loan amount.
List of leading Banks/HFCs providing loan against property in Mumbai
ICICI Bank Ltd.
HDFC Bank Ltd.
Kotak Mahindra Bank.
Axis Bank.
State Bank Of India (SBI).
Federal Bank.
Axis Bank.
Canara Bank.
Citi Bank.
Bank Of India (BOB).
HDFC Ltd.
Bajaj Finance.
Punjab National Bank Housing Finance.
Tata Capital.
LIC Housing Finance.
Piramal Housing Finance.
Who cannot apply for a mortgage loan in Mumbai?
Self-employed non-resident Indians (NRIs).
Salaried NRIs working in countries such as Iran, North Korea, Cuba, Syria, Sudan, and Crimea regions of Ukraine, Pakistan, Bangladesh, Sri Lanka Afghanistan, China, Nigeria, Hong Kong, Bhutan, Nepal, or Macau.
CIBIL defaulters.
Borrowers earning cash income.
Borrowers without income proof.
Loss-making firms/businesses/companies.
Owners of illegal property.
Owners of pagadi property.
Owners of chawl property.