Tech
How to Connect Xbox 360 Controller to PC without Receiver?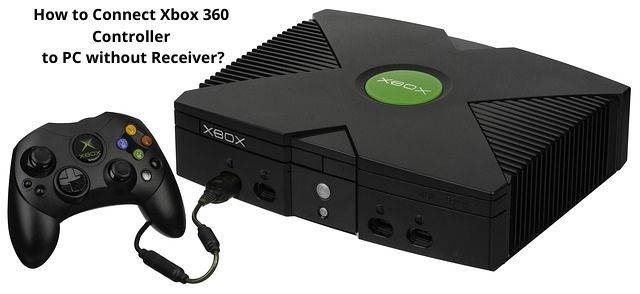 How to Connect Xbox 360 Controller to PC without Receiver
Majority of PC gamers stick to the old ways of doing things, i.e. using the keyboard and a mouse to play games. But there is a group of games that require you to have a controller. These controllers are available in the market at a price range of $19.99 and 89.99. Some good cash uh! Good enough you can utilize your Xbox 360 controller as long as you are using a Windows computer instead of spending some reasonable amount in buying a game controller exclusive for your PC.
Wired connect xbox 360 controllers to PC without receiver are easy to install because the drivers usually download automatically. But using a wireless one requires you to do some work. Use these steps to set it up and go on doing some cool stuff.
Before we start, note that you cannot use Bluetooth to connect your Xbox 360 controller to PC without receiver. This is because Bluetooth cannot handle the frequencies used by these controllers.
Method 1
You need to purchase a special adapter for your controller to connect with your PC
Microsoft doesn't sell this adapter, and neither is it packaged with the controller.
To get it you buy a separate package that includes a controller and a Windows USB adapter that is tested.
Method 2
In case you already have the Xbox controller and you can still spend some more money, then you can opt for this official and less frustrating way provided by Microsoft. For this, you have to buy all the stuff you need from Microsoft.
You purchase the official controller compatible with windows
It's costly, but you won't get frustrated
Although it's old, you can get one from some retail shops.
Keep it in mind that you can sell the extra controller when you want to.
Installing the Adapter
Installing it by yourself saves you money. These are the steps you need to use. They differ depending on the windows you are using.
Irrespective of whether you have windows 7, 8 or 10, what you have to do is search for the gadget from the device manager after plugging in. You will see Xbox 360 controller for PC.
a) On Windows 8, you only need to insert the adapter and wait for a few seconds to see a notification that your device manager accepts the gadget. This is because Windows 8 automatically does the necessary in the background making the device automatically ready for use.
b) For Windows 7, you will be requested to add the new device. Accept the prompts, and the device will automatically install.
c) For Windows 10, the drivers are readily available. Therefore, run some games to find out if the controller is working.
Summary
If you opt to use an unknown clone, then it has to be packaged together with its drivers otherwise return it. With this guide, you can make a choice on what option to go for and how to connect your wireless Xbox controller with PC when you don't have a receiver.
Recommended: