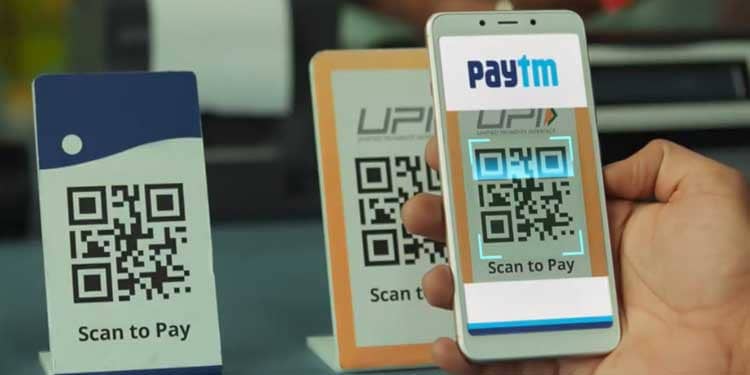 How to get Paytm QR code – 7 Easy steps
Today, in the digital world most of the transactions are done online either of any small store or any big business. I think you are also wishing to grow online to receive money. So the only thing you need is the QR code for your business through which anyone can pay you directly to your bank account. So here you will be needed one QR code. But if you do not have it and do not know the way to get the Paytm QR code. Then for you here I will teach you how to get a Paytm QR code.
So stay with me and read every single word carefully.
What is Paytm?
Paytm is a digital payment software that allows us to send and receive money from one person to another without touching the paper notes or also we can say directly from one bank to another. Paytm was started in August 2010 with a motive of an increase in digital payment.
Today, Paytm also allows a user to purchase things online either it is tangible or intangible such as the purchase of electronic items, household products, grocery and as well as you can also purchase bitcoin using Paytm.
It also can save your precious time by booking and show according to your choice of seat, book tickets either of buses and so more.
Paytm also allow us to win cashback using the Paytm stickers Ooo I think you do not know how to use Paytm stickers then check it out.
Now the question arises here :
Is Paytm safe?
Yes, Paytm is Completely safe. Paytm is PCI DSS compliant in terms of security? They never store customer's CVV number to ensure their Credit and Debit Card details are completely safe
What is the Paytm QR code?
The Paytm QR code is a mode of money transfer that can be used to receive money from any mode of transfer such as UPI transfer, wallet transfer, bank to bank transfer as well as you can also receive money from any other payment app such as Google pay, phone pay, pay pal and so more. With the help of a QR code, you can also have an analysis of your payment through your smartphone or using your pc or laptop.
I think now you understand the usage of QR code and I think now you are thinking that are there any other benefits of having QR code. Now the answer is yes there are many more benefits of having a QR code such as :
Benefits of having QR Code
Easy to transfer money
Cashless confidence
Much secure
No stress of money lost
No need for paperwork
And so more.
Now after a long wait we reached our topic which is how to get the Paytm QR code.
How to get a Paytm QR code
So to get the Paytm QR is way here I am having a list of steps which you have to follow carefully and remember in mind every step is important to get the Paytm QR code for your business. So let's start –
First, go to the play store or apple store and download the business with the Paytm app
Choose your preferred language
Log in to your Paytm account or if you do not have to create a new Paytm account
Select the Accept payment with QR code option
Enter your details such as bank account number where you want to receive the Paytm and so more
Then just verify your details and all done
After that, you will get a QR code which you can download or order it.
I know it was easy. Hope you understand