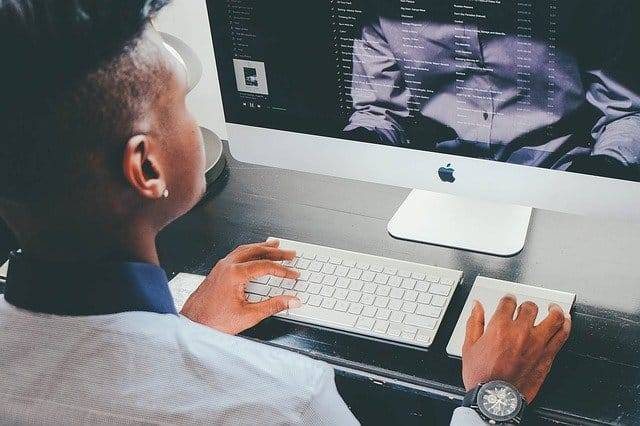 Computer science is not just any degree to think about. Of all available master's programs, computer science has always been one of the top choices. The program is available in every major country and is considered one of the full degrees you can get in the technology sector. In addition, millions of international students target MSCS programs in top universities abroad. Therefore, the course has been among the most relevant and will only be more appropriate.
Master of Science in Computer Science (MSCS)
Computer science, in a nutshell, is the study of computation, automation and information. In general, all technical areas of study include computer science. The subject is spanned through theoretical and practical disciplines all over the world. International students target masters in computer science from Germany, the UK, the USA, Canada, and many other countries. It is one of the most popular choices in every major destination.
Don't confuse computer science with computer programming. CS is often considered an area of academic research and different from computer programming. However, a master's program in computer science teaches advanced knowledge and technical skill-sets in computer and information technology (IT).
The most common focus areas in computer science are:
programming
information technology
machine learning
software development
engineering
database management
7 Reasons Why You Should do a Computer Science Masters
The reasons for doing a master's degree in computer science are more than enough. Computer science courses are excellent in every manner, whether career options, earning, development, subject interest, diversity or anything else.
Here are the top 7 reasons why you should do a master's in computer science:
1. Actual contribution to the society
The most important reason to pursue a computer degree is that it contributes to society. Computer science differs from most professions that are meant to learn or develop. The subject is used in development projects, making everyday life easier, strengthening other sectors, in research and innovation and for many different reasons. CS makes an actual contribution to society, and as a part of it, you should too.
2. Available at most locations
Computer science master courses are so common that you can find them anywhere. From top countries like the USA, UK, and Canada, you can get CS masters everywhere. On the other hand, if you have a lower budget, countries like Australia, Germany, France, etc., are good to go. Location to location, university to university, you will find that computer acne is the most common and diverse subject area.
3. Lucrative jobs and career
Pursuing a computer science master's is not just a good option for a career; it also pays well. A computer scientist's average per year salary in countries like the USA is over $100,000. This figure is equivalent to over INR 78 lakhs annually. Other top destinations like the UK, Singapore, and Canada show similar results. Even remote jobs in computer science can be very lucrative based on the organization.
4. Programs available at the best universities abroad
Because computer science is so popular and intriguing, every top university offers a master's degree. When you apply to a foreign university, you wish to enrol in the best of the best ones. However, it is not likely to be the case as not every university offers every program. Moreover, it is contrary to the point of computer science; almost every foreign university has a CS program for you to browse.
5. The perfect technical & computational course
A master's in computer science degree is often considered the perfect technical qualification one can get. The subject is very well connected to other industries, which allows you to have a wide range of options. With a CS master's degree, you are free to join any technical field such as data science, analytics, engineering, aerospace, biomedical etc. If you are unsure about your future options and are interested in computational areas, a master's in CS might be what you need.
6. Tons of options to browse from
When you decide to go for a degree in computer science, the real work begins afterwards. There are a ton of degree levels you can do in computer science. You have everything at your disposal, from bachelor to master, online courses to certificate courses, PGDM to PhD. All of the available options are very well complementary to a Master in Computer Science degree. It acts as an added qualification, and many students prefer to have one along with their masters by the side.
7. Transferable skills and diverse career options
In computer science masters, students learn many transferable skills. Some examples are programming, algorithms, designing, mining, database, and many others. If you start counting the skills, you can learn with a computer scone master, which will take you days. Having transferable skills in a modern competitive environment is an absolute necessity. All major organizations are hiring candidates with multiple and mobile skill sets. It also allows you to switch careers at any point in your profession smoothly.
Conclusion
By no means you should choose computer science if you are not interested. However, if you are even a bit unsure about your master's selections, you must consider what possible things you can achieve with a Master in Computer Science (MSCS) degree. Countless gates and possibilities open up for CS graduates. So get your degree now or later, or regret it.
Author Bio

Author Bio: Abhyank Srinet is a passionate digital entrepreneur who holds a Masters in Management degree from ESCP Europe. He started his first company while he was still studying at ESCP, and managed to scale it up by 400% in just 2 years.
Being a B-School Alumni, he recognized the need for a one-stop solution for B-School to get in touch with schools and get their application queries resolved. This prompted him to create MentR-Me, a one-of-a-kind portal with cutting-edge profile evaluation and school selection algorithms, along with several avenues to stay informed about the latest B-School Updates.