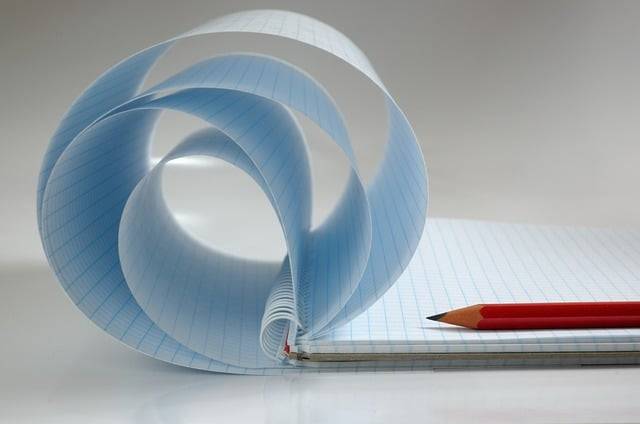 If you want to convert your images to text and don't know the science behind it then you are on the right page. Converting images to text can be a hectic task if you do not know it.Here we will see which technology plays an important role in this work and what are the possible loopholes through which we can do it fast.
How to convert an image to text?
The technology behind the conversion of images to editable text is OCR. OCR is the abbreviation of optical character recognition. This technology is very versatile and in today's time, we can find its application in almost every field.
AI technology helps in the scanning of every kind of printed document or any word file. It is also used for legal documentation for secure scanning and storage in a database.
In the banking system,it is used to ensure the reliability of documents such asat the time of any cheque deposit. Its AI power will automatically verify the document that passes through it.
How does OCR work?
OCR is a scanning technique through which a raster image is formed of any printed document or image. This raster image is the text extracted from the given file.
This image is formed of only two colors that are black and white. In this two-color combination, black represents the 'character area' while white shows the 'empty spaces' of the document that is to be scanned.
The text may be varied in font and format. No need to worry here.This technology can understand a wind range of writing formats and styles due to its multifunctional algorithm.
OCR tools
To convert images to text, OCR is incorporated into different types of software. Through this tool, the process has become easy. There are many tools on the internet that are performing OCR.
Many tools are providing this service for free. With the help of this tool, you can make the editable text of any image.
Some of the most famous OCR tools available on the internet for free are as follows:
OCR tool by Prepostseo
Prepostseo is an image-to-text converting tool. Through its systematic OCR technology, editable text can be generated from scanned documents and images.
How to use Prepostseo image to text converter?
To use this tool follow the given steps:
Upload image by 'Upload Picture option. If you don't have the image, you can directly upload it through its URL.
It also gives you a crop option so that you may process your preferable part of the image.
After uploading click on the Submit option and it will do the task within seconds.
You can also select your desired language by the language panel.
Why Prepostseo image to text converter is unique?
You can extract text from low-resolution images.
Every type of algebraic formula and the mathematical equation can be extracted.
This tool is free of cost.
Your data is secure in this toot. It is a credible platform of operations.
Due to its multi-functionality, you can extract text into a different language.
You can add the URL directly. This is a unique point when you don't have the download file or exact data.
You can save your data to a word file.
Files are automatically saved to the directory of the tool.
It is a device-compatible tool and can be assessed on any type of device either mobile or laptop.
It has a friendly interface that saves your time for manual data entry and retyping.
Image to Text tool by Editpad
Editpad image to text converter can extract data from files and scanned images. Its OCR technology is very up-to-date and versatile.
How to use Editpad image to text converter?
To use this tool you have to:
Drag your file on the slot or upload it directly.
If your work is on an image, you can upload the image or can enter its URL.
After upload click on the Extract Text option.
After upload click on the Extract Text option.
The editable text will appear on the screen in no time.
Copy that text and keep it in a specific file on your device.

why the Editpad image to text converter is unique? 

There is not any registration or installation process for using this tool. This feature has made it accessible to a large count of people.
Images can be in different types of formats like JPG, PNG, BMP, etc. Every kind of format is acceptable on this platform.
It is URL friendly.
It is time-efficient and increases productivity multiple times.
It is a one-click operating system.
Analytical reports can be created through its without consuming much time and energy. The text obtained by this tool is editable.
Text can also be downloaded into a file format.
Advantages of OCR
OCR is a new and handy technique that has been used in every workplace and organization such as in educational institutes, health centers, etc.
The key benefits of OCR are as follows:
It istime-saving. You don't need to manually write the information of every employee at the time of recruitment.
Any kind of image and printed document can be converted to text form.
It is a secure way to verify the data of a person.
It saves human energy and makesworkflow smooth.
The chances of making mistakes minimize a lot by its usage.
It aids in automated content processing. It has reduced human usage.
With its secure database, the information is stored in it that can be assessed at any time just by entering the name of the person.
Data verification can also be done easily.
Conclusion
Converting images to text can be a burden if you don't know the correct method. The technique behind this conversion is OCR. Through OCR you can convert images, handwritten and printed documents to editable text.
The OCR uses artificial intelligence for its processing and operations. Many tools on the internet perform this function.
A brief account of this technology is given along with its principle. For better understanding, two tools are also discussed that are free of cost and specially made for the image to text conversion.
In a nutshell, OCR has provided us with convenience and reliability in a very easy and friendly manner.