Tech
Technology Tips
How to Get Better Wi-Fi Signal from Neighbor – 5 Ways
Better Wi-Fi Signal from Neighbor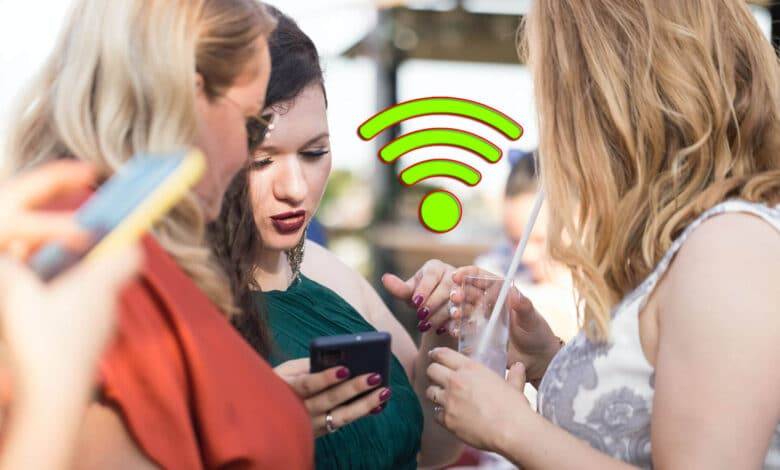 How to Get Better Wi-Fi Signal from Neighbor – 5 Ways
Wi-Fi is an alluring chance that you won't ever miss. Lot of comparisons we found between mobile data facility and Wi-Fi facility. Undoubtedly, Wi-Fi is a unique network system that helps us stream movies and videos without fear of data limitations. But, Wi-Fi signal capability is quite annoying to all of us. If you ever used public Wi-Fi, you found the problem.
Get Better Wi-Fi Signal from Neighbor
However, if you are currently using neighbor Wi-Fi but faced a low signal or either you are using a guest network without informing them or are granted to use the primary network. In that case, you can overcome the low signal to a better Wi-Fi signal. This article will explore the way to get a better signal with or without the neighbor's permission.
The Reason Behind the Weaker Wi-Fi Signal
Everyone loves to use free Wi-Fi at home or out, but such reasons prevent reliable connection. Consider checking these problems and try to fix them before moving on to the next step.
Common reasons are obstructions, such as walls between access points and routers.
Long-distance that causes low signal.
The current router can't catch a better signal.
1.By Using App and Firmware Upgrading
Third-party apps can increase signal strength efficiently. The router comes with a pre-installed app known as firmware. Firmware is ok, but extra capability-based apps instantly boost and enhance any Wi-Fi signal, such as NetSpot, Wi-Fi Analyzer, Wi-Fi Analyzer, etc. Alongside, a third-party firmware name DD-WRT works fine to improve the network. It can easily set router settings and fine-tune channels. DD-WRT firmware unlocks technical capabilities as well as minimize heating issues of the router. The best option for strength signal seeker.
2.Use a Wi-Fi Repeater
Wi-Fi repeater works as a signal booster, one of the most common devices that can instantly extend a Wi-Fi connection. Position setup is a must before setup a Wi-Fi repeater. Ensure the line sight is working nicely with the repeater and router. It's better to put the repeater on the window to get reliable and speedy signal strength. Hopefully, App or firmware will fix the problem with a Wi-Fi repeater.
3.Get A Modem Router
Router up-gradation may work on low signal Wi-Fi. It is vital to try to upgrade or update modem routers because of fast-growing technology. Think that now the 3G network is not a good network we belong to. 4G, 5G is leading us; think that way. Your old-fashioned router can't catch the upper-level connection. It's high time to change it to boost your Wi-Fi speed. Furthermore, don't forget to upgrade the firmware of the specific router you use. In many cases, updating the firmware installation helps to grow the speed of the connection.
4.Consider Long Range Router
Even fast connection can overwhelm any Wi-Fi connection due to using too many devices. Typically, home Wi-Fi is used for only playing games, video streaming, and surfing on the internet. That causes a hassle signal. Usually, a router supports ten devices at a time, but if you use a smart router like TP-Link, that supports up to 45 devices with massive capacity for house and business place. This solution can relieve low signal to better.
5.Antenna Router
It's another strategy to get a better Wi-Fi signal through the perfect antenna positioning of a router. Most routers have two antennas. It does not end up pointing both antennas upwards. Changing the direction can take effect on the signal; sometimes, it provides surprisingly positive results.
Do these methods work?
Yes, they work. Simple steps magically get better output in your Wi-Fi signal. Sometimes hardware acceleration may affect the network. Follow one by one carefully; these highlighted tactics for home and the work network. I hope you can achieve significant results in Wi-Fi speed and performance.