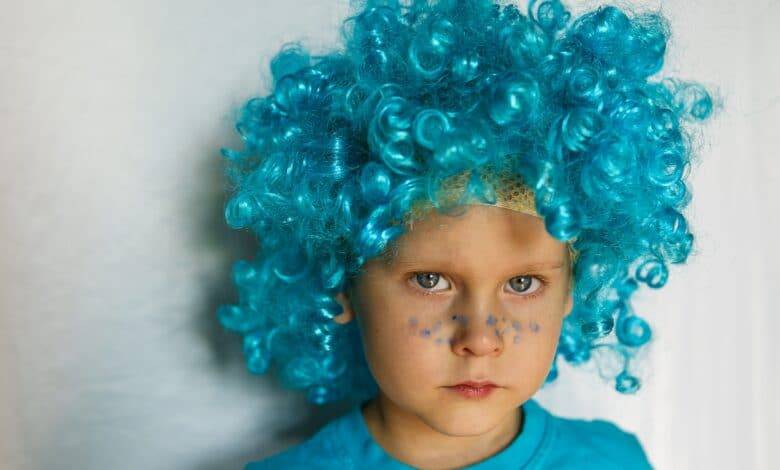 A human hair wig will offer you the most natural look with a silky feel and confident style. If you need a different hairstyle or color, there couldn't be a better way of experimenting. The bounce, color, gloss, and texture of such a wig give the impression of natural hair.
In addition, hair wigs protect your natural hair from damage. Just go for a wig. Eventually, you will relieve your hair from heat, hairdo, styling, coloring, and it will give you new looks.  
Fashion lovers are commonly fond of hair wigs. Hair wigs of different colors can give you different appearances every day. Also, you can experiment your look with curly, straight, wavy, short, or long hair wigs. Now you can assume that the options are endless for wigs. 
A hair wig is essential to choose because it will impact your natural hair health. Before buying a hair wig, you need to know some facts about hair wigs like their pros and cons, how to use hair wigs, how to take care of hair wigs, etc. 
Why is a human hair wig more beneficial than a synthetic hair wig? 
Synthetic hair wigs are affordable, smooth, and beautiful, but it does not last more than a few years. Additionally, it's also not healthy for people with hair diseases or cancer patients. Synthetic wigs are made from fibers like acrylic or nylon. And it's the reason for the low maintenance of synthetic wigs. 
On the other hand, human hair wigs are the highest quality wigs usually made from 100% human hair. With proper care, these wigs can last up to five years. Even human hair wigs are suitable for people with various diseases. You can also style human hair wigs with heat, and that's why its popularity is increasing day by day. 
Another type of wig available is made of mixed human and animal hair. It is called a natural hair wig, and it has a hair structure quite similar to human hair. So, if you want a long-lasting, comfortable, and healthy wig, then you should buy a human hair wig. 
Types of Human hair wigs
Three types of human hair wigs are made based on human hair structure(hair layers: medulla, cortex, and cuticle).
Remy Hair Wigs 
A Remy human hair wig is one that has all of the cuticles pointing downward. Hair is directly taken from the donor then collected very carefully to make a Remy hair wig. Because of this process, these wigs stay natural for long and last for years. 
Non-Remy Hair Wigs 
All of the cuticles of non-Remy hair face both up and down, and production needs to rearrange them. Due to using chemicals, these wigs don't last long, and they look less natural. But the benefits are non-Remy hair wigs are much easier to color and less expensive. 
Virgin Hair Wigs 
Virgin Hair Wigs are the most popular and comfortable rather than others. Chemical or other processing products don't use them to modify hair structure. It looks raw and naturally shiny. You can heat or color these wigs in case of styling. But the pricing is comparatively high. 
Essential facts to keep in mind before choosing a wig
From a celebrity to an average person, a hair wig is equally demandable. But people should keep in mind these five things before choosing a human hair wig. 
Measuring the capsize is the most crucial part of selecting a wig. Perfect cap size can provide you the comfort to wear a wig. A wig won't fit on your head if it's too tiny. Usually, the majority of wig users fall into the average size category. But, other sizes are available as well. 
You can choose your wig length. Here are three sizes that are generally available: short wings, medium size wings, and long hair wigs.  
There are plenty of wig styles known that you can find for you. If you want to buy your 1st wig, purchase one that suits your face. For example, you have an oval-shaped face, then you can go for wigs with a-line bob style and long wavy style. 
After deciding the length of your wig, you can move for the texture of your wig. Only the three types of texture are found in wigs. And the three of them are incredible. As a wig lover, you can select them all. 
Obviously, there is no shortage of variation in wig color. Furthermore, you can change your wig color repeatedly if you buy a human hair wig. Tips for new wig users; select your wig based on your skin tone. It will give you a natural look. 
Wigs variety for styling
Based on hair types and length, you can find several varieties for wigs.
U- Shaped:
with a wigs clip, you can attach it to your hair. It will be best for you if the wigs and hair color are similar. 
Lace Wig:
it is the most comfortable one to use. And also give the best natural looks. Tape or bonding glue must be used to apply it.
Hair Bob Wigs:
straight or curly, bob wigs can win both styles. Everything can go with the Bob Wig look: Bangs, curly bangs, wavy hairs. 
Wavy Human Hair Wigs:
for human hair wigs that look entirely natural, try out a Wavy hair wig at least once.
Curly Hair Wig:
It is the most fashionable one. It gives a natural look with a bounce.
Straight Hair Wig:
You can attach it to your hair with glue from the front line of your hair. A straight hair wig can enhance your beauty.
Tips for wearing a wig 
Before wearing a wig, clean your hair. 

Then pin down the hair to make your hair flat. 

Must be wearing a wig cap. It will keep your wig on your head. 

Always use combs to fix your wig to your hair to ensure a snug fit.

Some wigs are not adjustable, so it's best to get measured at a specialized store to ensure a great fit.
Tips for maintenance of a human hair wig
With proper care, a human hair wig can last more than five years. Here are some tips on how to maintain a hair wig. 

To ensure proper ventilation, keep your wig on a wig stand.

Sunlight is harmful to a wig. So could you keep it away from the sun?

Don't wear a wig while sleeping or swimming. 

Wash your wig with cold water. Don't wash often; wash your wig after about every ten usages.  

It will be beneficial to use sulfate-free shampoo and conditioner.

Don't overheat a wig or color it frequently.

Don't use such chemical-made products as hair spray, oil, or any other styling cream.
Conclusion
A human hair wig can cost from $100 to 2000$. The cost can vary because of the length and styling. The machine-made synthetic wig's price is less than human hair wigs. 
The advantages of wigs are limitless. It gives a chance to style your look and protect your natural hair from damage. Hair wigs can be a blessing to bring their confidence up for someone bald and ill.   
Hair wigs have more varieties that you can order for any occasion like costume parties, Halloween, etc. The majority of wigs are pre-styled and ready to wear. So there will be no chance for a bad hair day.