Fashion
15 Unique Bridal Photoshoot Ideas for Wedding Photographers
Bridal Photoshoot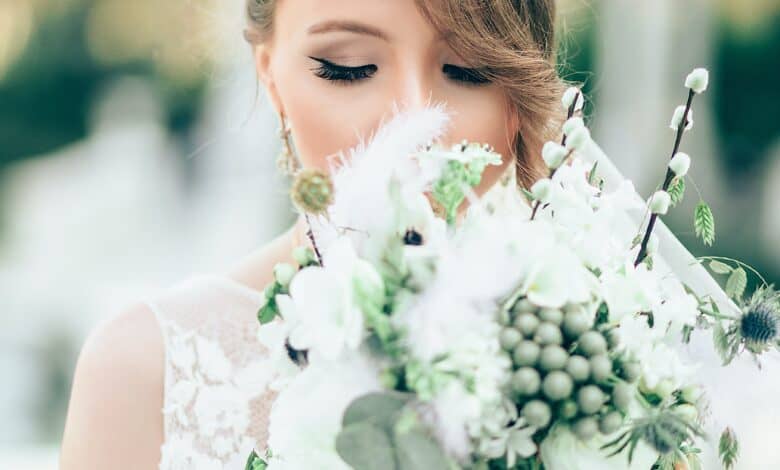 15 Unique Bridal Photoshoot Ideas for Wedding Photographers
The bridal photoshoot is one of the most beautiful, memorable, and emotional tasks to make anyone's wedding moment evergreen. Every person dreams to be the happiest person on this day.
To make a unique,  satisfying, and eye-soothing photograph,  you should have a huge knowledge of it. You must have to have an excellent photographic idea to satisfy your customers. Arrange professional cameras, use your artistic mind, then edit with amazing editing companies like Clipping Path CA.
We are sharing some ideas with you.  If you are a wedding photographer then you must try these ideas to capture the bridal couple's special moments. We hope it will be beneficial for you!
Are you curious to know what are the 15 incredible ideas for wedding photography? Check it fast!
Remember that this day is the most important day for every couple. Apply your creative mind in all your clicks. You can take pictures from different angles, in different locations,  use nature, and so on. After all your beautiful clicks, use beautiful wedding photo editing.
1. Ceremony view
A festive picture always brings happiness to anyone's face. A wedding event's picture is universally liked by everyone.
Try to capture the colorful decorations. Capture the colorful people with a colorful outlook. Whenever they see those pictures, they will have nostalgic feelings.
2. Colorful Background
When you are taking pictures of the bride and bridegroom,  try to keep the background color. The color of the background will reflect the happiness of their beautiful relationship. Select a colorful background.
If you feel that the background or surroundings of the picture can be more colorful than it is,  you can also use a clipping path. It will help you to edit the color and match the color contrast.
3. Candid
Wedding photos with a lot of candids will make the memories more lively and authentic. As a photographer, you should be ready with your camera. When the couple is talking or laughing,  try to click on that time.
4. Close Look
Click the photo from a close view so that their expression will look great.  Also,  tell the couple to be close to each other. It will be one of the great scenes.
5. Hug
Hugs reflect love, faith, and peace. It is easy and requires less effort to pose. You just keep clicking and make the bridal photoshoot more lively.
6. Forehead kiss
Being in a frame while having a forehead kiss from her beloved makes her proud and important.  Just do not be late to frame them. Their eyes will be looking forward to this picture in the album.
7. Dancing
After completing the wedding,  their joy and happiness come out to the fullest in their expression. This is a time when they have fun,  enjoy and remain happy naturally. It is the best time to click. This could be another wonderful idea that you should apply.
8. Banners or Posters
Bride and bridegroom have to pose and show some placards. In placards, nice quotations would be written. It is one of the trendy poses of recent times. Suggest them this pose,  they will love it.
9.Lift on Lap
Lifting his beloved bride and getting captured in a frame will definitely be another unique idea. If the bride is ready and comfortable, then do not miss this pose. You try not to take much time. Use your expert hand for excellent quick clicks.
10. Emotional Reaction
Be ready to click the bridegroom's first reaction after seeing her bride in wedding costume.
Trust my words,  if you can click it they will surely love your photography and as a photographer, this is your achievement.  You just be ready with your camera not to miss the most lovely and emotional reaction of the bridegroom.
11. Blind Folded
Your artistic bridal photoshoot mind can make the bridal couple more romantic in the image. Suggest the bride come from behind and cover her beloved's eyes. When the bridegroom will be surprised,  then do not be late and just keep clicking. I can guarantee you this could be your masterstroke.
12. Family &  Friends
Involve the family members and friends as well. The picture will be full of their favorite faces. You can easily make their soul happy by bringing them in a single frame. Your upper hand on wedding photography will be needed here.
It can be a problem that any one of them can move or the picture can be blurred. Or, it might happen that everyone is not getting enough light reflection on their face. Do not worry, there is a solution too. You can easily solve this with the help of photo retouching services.
13. Natural
Interestingly, if you suggest them to be with nature, it will be another uncommon idea. In bridal photoshoots, the more you apply your artistic mind, the happier the clients will be. Take them to a naturally beautiful place and start clicking.
14. Shadow
Shadow is an outstanding feature in bridal photoshoots. The bride and bridegroom will be positioned in front of the light. You can use an umbrella, scarf, or any transparent thing. This charm is going to be their favorite one. It will not only be their favorite but also the most impressive one.
15.  Frame
Use different funny or romantic shape frames. It will create an environment.  It is quite different from the traditional photography concept. Your idea will present your professionalism in a bridal photoshoot.
Final words
The bridal photo shoot reminds me of the commitment, love, and power of togetherness. If you want to be successful as a bridal photographer, then care for the feelings of the couples. Present them in such a romantic and committed way.
Be creative in presenting them and do not forget to wish them luck.
We have arranged these ideas for your help, we want to make your journey smooth and successful. We hope that you found it helpful.