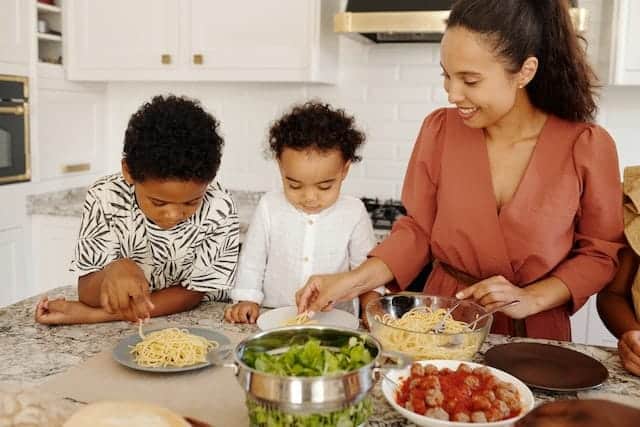 Today, more people are recognizing the advantages of undergoing coaching, and this has caused the coaching industry to grow significantly. The role of a parent coach is to assist parents to evaluate their relationships with their families and guide them in creating deeper connections. Here are seven reasons why you should get this certification.
1. Build A Solid Coaching Foundation
To qualify for a certification from the International Coach Federation (ICF), you should first undergo extensive training in various coaching specialties like positive psychology and behavioral coaching.
The comprehensive training will fully prepare you to help your clients achieve the desired results. It gives you access to information in important areas like family values and child development which can benefit parents significantly.
The education and tools offered during the training will help you establish yourself as a coaching expert. This will make you better than other parent coaches in your area.
2. Join A Professional Community
Participating in a parent coach certification program will allow you to get more education and meet other professionals in your field. The connections you develop with these people will help you progress in your career.
They will also help you navigate your coaching journey and grow your business. These coaches can be excellent sources of information, motivation, and mentorship. Being part of a professional community makes it easier to handle challenges that seem obstinate.
3. Build Your Reputation
Another reason you should get a parent coach certification is to gain a good reputation. The credentials prove your commitment to your work. It also shows that you have acquired the resources and techniques required to be effective in guiding parents.
A good reputation will help you attract more potential clients. When many people are choosing parent coaches, they consider various factors, such as the person's professionalism, certification, and licensing.
The certification will convince potential clients that they can trust you enough to share their issues and ideas with you. It will also give the potential clients peace of mind and the assurance that you offer high-quality coaching services.
4. Invest In Personal Development And Boost Your Confidence
As a coach, you understand the significance of investing in yourself. Participating in the certification program is a great opportunity to evaluate your life and explore your passions and inspirations. Understanding yourself more deeply will help you to challenge yourself in ways you did not know before.
The certification program will also teach you strategies you can implement to improve yourself first. The self-development and extensive training will make you more confident in your work.
Studies indicate that the knowledge and resources you acquire through parenting coach certification will help you transform your parenting skills. Knowing that you are secure in the areas you are teaching your clients will significantly boost your confidence in your career and life in general.
5. Expand Your Client Pool
A parent coach certification will help you attract more potential clients. Every parent prefers sharing their problems with someone they trust and believe has the skills to provide practical solutions. Your credibility and being a part of a professional community will increase your competitiveness.
6. To Focus on Your Niche
Acquiring certification as a parent coach allows you to identify your niche and focus on it. A few areas you can explore in this field include stress coaching, breastfeeding coaching, nutrition coaching, and co-parenting coaching. Choose the area that you believe you can perform best in.
Focusing on a particular subject allows you to choose your clientele. After you identify your niche, ensure that you further your education so that you can mentor them better. You need to acquire a higher level of expertise to help parents and guardians achieve better outcomes.
7. Potential International Accreditation
Getting a parent coach certification from a reputable certification program prepares you for a bright future. It qualifies you to serve clients from different areas around the globe. Having a larger pool of potential clients means more opportunities for your coaching career and business.
Conclusion
All in all, undergoing extensive learning and training and getting a certificate are key to a successful parent coaching career. The credentials will equip you with the instruments and mastery you need to guide your clients and make their parenting journey more successful and enjoyable.