Tech
A Brief Guide to the Types of Conveyor Belt in Use Today
Conveyor Belt in Use Today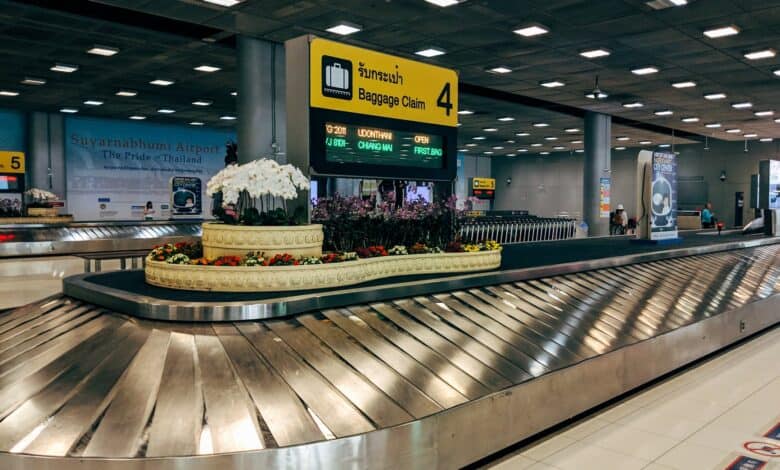 Conveyor belts are well-established mechanical modes of – you guessed it – conveyance. First introduced in the 19th Century, conveyor belts have been used in almost every conceivable application. Conveyor belt systems have found a particularly wide range of uses in manufacturing, transportation, waste recycling, and mining. Here is a very brief guide to the kinds of conveyor belts in use today.
Flat Belt Conveyor
If you were asked to think of a 'typical' conveyor belt, the chances are high that you would picture a flat belt conveyor. Flat belt conveyors are some of the most prevalent conveyance systems in use today. They use a system of pulleys to move a single, flat, looped belt. Belts can be made of many different materials and are easily replaced by a technician. Their versatility makes them a popular choice in many different industrial fields.
Roller Belt Conveyor
Roller belt conveyors are good for transporting items across long distances. This is because they produce very little friction. Instead of simply using drive wheels for power, roller belt conveyors use a multitude of rollers positioned below the best. These systems are great for light items but have too many fragile moving parts for extremely heavy-duty use.
Cleated Belt Conveyor
For applications that involve the conveyance of lots of small items, cleated belts are often used. Cleats are evenly spaced and prevent objects from rolling into a large, ungovernable pile. Cleats are available in various shapes that have specialist applications. In fruit processing plants, for instance, specially shaped cleats are used that promote the runoff of liquid into toughs.
Incline Belt Conveyor
Incline conveyor belt systems, as the name suggests, operate at a vertical pitch. They feature rough belt surfaces to prevent objects from slipping when moving vertically. They are often installed as part of a wider, largely horizontal conveyor belt system.
Escalator
Escalators operate using the same principles as conveyor belts and therefore have earned a place on this list. The first escalators were produced in the late 19th Century and were initially presented as novelty rides on Coney Island, New York. Escalators are now common features in multi-level buildings. And although not very accessible – still help building designers provide a cost-efficient mode of vertical transportation.
Modular Belt Conveyor
Modular belt conveyors are equipped with belts made of thousands of interlocking plastic components. This kind of belt has an appearance akin to medieval chainmail. Modular conveyor belts are very good at conveying things around corners and can be cleaned extremely easily. They are popular in part because the individual plastic belt components can be replaced individually when broken.
Magnetic Belt Conveyor
Electromagnets installed evenly underneath the best of these systems make them appropriate for moving lightweight metal objects in environments where they are likely to be knocked off. Magnetic conveyor belts are often used in metal recycling plants and in factories that produce a great deal of iron filing waste.