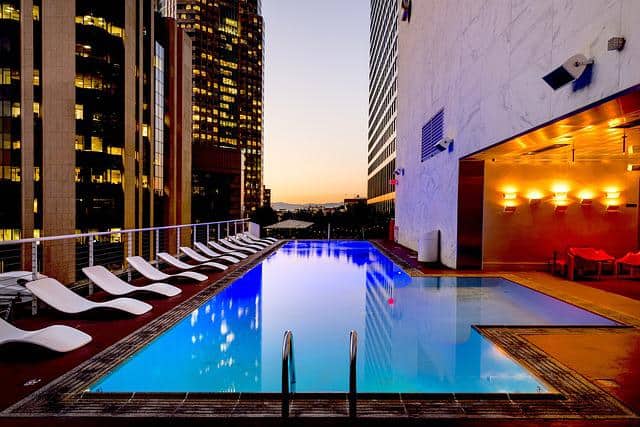 Digital marketing is of crucial importance to businesses as the use of digital technology has grown. The hospitality industry has been one of those industries that have adopted new technologies to cater to its needs. One of these changes has been using the latest marketing technologies and developments to improve customer services.
One of these is digital marketing, which is employed successfully in various other industries. The improved results and relative benefits have made it the best alternative to traditional options. Thus, those hospitality businesses looking forward to expansion can utilize it. It brings speedy results, while strategies can be readily changed if they don't achieve the desired results. While the users can also track their progress on a real-time basis.
Here is a brief overview of how digital marketing can be used in the hospitality industry and benefit businesses.
Use and Advantages of Digital Marketing in the Hotel Business
Digital marketing can be successfully employed in the hospitality industry. Some of its uses and advantages to help grow the hotel business are as follows.
SEO
Search engine optimization is the door to endless opportunities in the digital world. It is used to improve search engine ranking. Currently, about 80% of traffic to businesses comes from search engines, and hotel businesses can utilize it.
If a business wants to utilize with little effort and fewer expenses, it can improve SEO to increase the influx of visitors. A hotel business needs to invest in developing a strong base using SEO. It can do so by hiring SEO experts and tracking progress regularly.
A complete strategy from planning to implementation and tracking progress can help it succeed. SEO gives the best results if the content quality is top-notch, so the business must work on every aspect. And it will give results in the long run as it is a one-time investment.
Content Marketing
Content marketing is an indirect strategy in the digital market that hospitality businesses can utilize. It doesn't directly promote a business but focuses on creating interest through social media posts, pictures, and other details. It focuses on promoting the pros of a business without directly inviting the customers to avail of the service.
The subtlety in digital marketing services has the edge over other digital marketing tools. It is not only good for the retention of customers but also helps them keep in the loop about the latest updates. The main factor that a business has to focus on is the right content and the potential to engage.
Interested customers can avail digital marketing services which have continued to work on providing content marketing services.
SEA
Search engine advertising is another option that hospitality businesses can avail themselves of for digital marketing. In contrast to SEO, it is less time-consuming and doesn't take that much effort. It doesn't require working on time-consuming strategies to reach the top of organic results. Instead, the hotel would have to work on paid searches. It pays for ads that are run with relevant searches.
Thus, those interested in availing of these services would click the ad and avail of their desired services. Many businesses in the hospitality industry use SEA, which brings them a considerable number of customers. The main factor that the investors need to consider is technical expertise. They need to be clear about the specific keywords against which they intend to run ads.
Social Media
Social media is crucial for businesses in the age of digital socialization platforms like Instagram, Twitter, Facebook, etc. Hospitality businesses have continued to benefit from this platform by running ads and other relevant campaigns. On average, users spend 30% of their time surfing social media. So, it can be a good opportunity for a hospitality business to expand its sphere of customers.
Social media can be a place to discuss places to enjoy holidays and fun times. It depends on the social media marketing campaign of a business and how much it utilizes this opportunity. The process of reaching potential customers is easy. Captivating text and media will serve the purpose.   
Email Marketing
Retaining clients in the digital age has grown into a cumbersome task. Businesses need to be proactive and provide classy services to retain their customers. Email marketing can serve in this regard as it can be a reminder to those who want to utilize hospitality services. It can be used to share details of the new services and as a reminder of how the offers can benefit the customers.
The main factor in the success of email marketing is creativity. If the marketer can work on captivating content, it will help engage the readers. Engagement translates to increased ROI as the customer avail services.
Helping Raise in a Competitive Industry
The competition in the hospitality industry has grown as customers look for cozy services that meet their needs. The success of a business is not only the result of the quality of services but also how they market these services. If the marketing quality is not impressive, it won't attract the desired clientele. The age of digital marketing has brought not only convenience but also growing competition. So, the rise in the hotel industry is possible if the business combines high-end services with an impressive digital marketing strategy.
Social media and other digital platforms have a deciding role in making the reputation of a business. So, it is better to focus on all aspects instead of just focusing on quality services. The combined effort in the form of the best services with the best marketing will help increase the number of customers. It is an age of e-reputation, while people prefer to look at Google or social media for services. Though word-of-mouth still plays a role in promoting businesses, digital marketing has gained tremendous value in this regard. Thus, ignoring this aspect of marketing can prove to be losing a big opportunity. Digital marketing or public image consultants can make the job easier as they know how to use these platforms to promote a business.
Conclusion
Digital marketing has continued to gain importance in the growing digital age. It has proved of immense consequence to those in the hospitality industry who want to grow their business. It can enhance the user experience while increasing interaction with customers in real-time. It brings lasting benefits with relatively economical investments. So, those businesses which aspire to expand their sphere of customers can benefit from digital marketing.