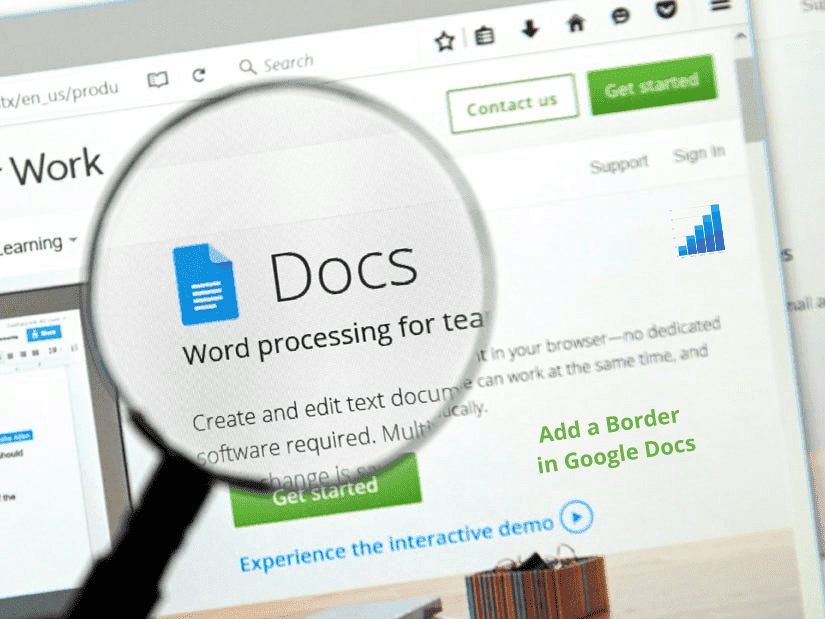 How to Add a Border in Google Docs
Google Docs does not have a built-in tool for creating borders like highly featured word processors such as MS Word, although it is very convenient for creating documents. However, you can create borders in Google docs, even without the necessary tools. These are two techniques you can do that.
Method 1: Using a Table
Generating a single-cell table around your document is the most popular method of adding borders in Google docs. Below is the step by step procedure you need to follow:
Open Google docs and in the menu above your page, find Insert and click on it.
In the listing that appears, choose Table. After that, tap the table's upper left square to make a 1*1 cell on your page.
From your laptop keyboard, press enter, or in case of a Mac, press return knob continuously to enlarge the cell to the bottom of the page. Once the cell gets to the bottom of the page, it will move on to the second page.
Tap Format, then tap Table and choose Table Properties from the list that appears.
Change the thickness and color of the cell from the Table properties section if you need to. Also, add cell padding to increase the space between the text and border if necessary. After that, tap Ok
If need be, reduce the margins of the page to make the border appear near your page's edges. To do so, select File, and choose Page Setup from where you will reduce the right, left, bottom, and top margins.
Method 2: Using Images
This second method entails adding a border image on your Google doc page and inserting a text box. This method is pleasing to the eye, although it has restrictions that you won't face when using a single-cell table.
Tap Insert from the menu above your page and choose Drawing followed by '+New.'
Inside the drawing pane, add a border image that you want to utilize. In case you had copied it, you can simply right-click inside the drawing pane and choose Paste. If not so, tap the image category in the menu and add it.
After you have your desired image, Tap Select
Tap the text box option on the menu and make a text box within the border.
Now go ahead and type your text, or if you had already typed the text and saved it elsewhere in your computer, select the desired text and paste it inside the text box. After that, Save and Close.
Summary
While Google docs is an exceptional application for creating documents, it does not have features such as border creation tools that are readily available in MS word. However, if you need to add borders in Google docs, you can either do so using a table or a border-image. The most widely used technique is the single-cell table option, even though using border images, is an appealing procedure.
Recommended: How to Change Default Font In Google Docs?