Finance
How to Achieve Financial Independence to be Free in True Sense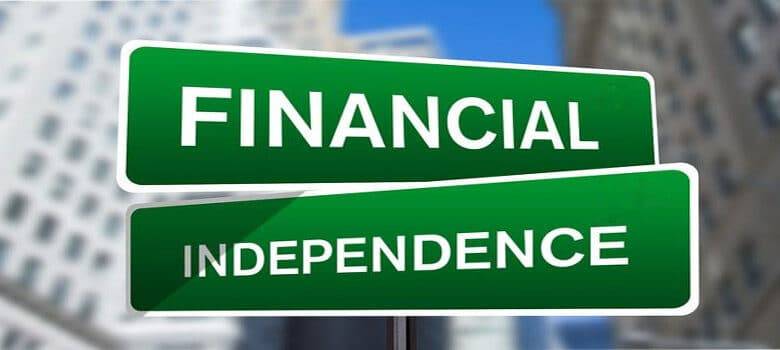 How to Achieve Financial Independence to be Free in True Sense
Taking ownership of your finances makes you financially free in the literal sense. If you take care of your finances, your finances will, in turn, take care of you whenever required. You can depend on your cash flow for the life you want. Managing your finances effectively helps you live a peaceful life.
You can budget your finances actively plan for your retirement days. It is advisable to save for the rainy days. You can attain financial freedom with these following game-changing tips:
Be aware of your finances
To reach your goal, you should always be aware of your beginning. For achieving financial independence, you should be aware of the initial amount that you own. Being aware of your savings, debts, and assets is the first step in the right direction.
List down all the debts you owe, including student loans, mortgages, credit card bills, etc. Once you have the complete list, it is easier to go for the expensive ones to avoid any high-interest rates. After your debt list, compile your savings list including all the bank accounts, investments, retirement programs etc.
Positive outlook
Looking at your debt can be a little discouraging, but you should have a positive outlook towards your finances.  As per research, many people feel guilty of wanting more money. Do not feel wrong about it.
To be financially independent, you should look at money as a tool that will help you achieve your dreams and goals. It will help you to be stress-free in whatever the situation may be.
List your goals
One crucial question to ask is "Why do you need money?" Do you need it for your kids, retirement or essential occasions? You can start making a list of your financial goals, making it easier for you to work towards them.
You may not be able to achieve all your goals in a month but set a timeline for it and start working in that direction. You have to quantify your goals to make them achievable. If you know what you want to achieve, it is easier for you to achieve financial freedom in less time.
Track Your Spending
When on the path of attaining financial freedom, it is advisable to track your spending.
There are some online tools and applications available that help you to track your money categorizing them ascending/ descending order.
This software also helps you set your goals within your application and give you a regular picture of your achievement. Hence, they keep reminding you about your targets and the ways to achieve them.
Pay Yourself First
The most important person is you. Before investing or making payments to anyone, put money in your savings account. The idea of paying it to you first has helped a lot of people in achieving financial freedom. Once you have paid yourself, the leftover money has to be utilized in paying bills and other debts.
If you do not pay yourself, you will be forced to keep the leftover money. At times, you may not be left with any money, which is not a good step towards your financial freedom.
Less spending
People are categorized into two types in terms of spending. One is those spend less than what they are needed to and focus on their savings. The other category of people is who spend the money more than required and are left with nothing at the end.
The idea of less spending is a helpful step in making you rich. Less spending leads to favourable outcomes. It will help you put some money aside for your financial independence. Secondly, buying lesser stuff makes you realize that you need a lot less stuff to survive, again helping you put some money aside as your savings.
Buy Experiences Not Things
It is essential to enjoy life no matter what your financial status is. Ultimately, experiences make you want your life rather than the tangible things you own. Always focus on making memories. It is essential to simultaneously save for your future working on your dreams to enjoy your life to the fullest. Life is a mixture of memories and things that you like. It is crucial to strike a balance between both and enjoy life.
Additional Income Sources
It is recommended to have additional sources of income apart from your primary income source. There can be two sources of income. One is the active one, and the other is the passive one.
You can work on acquiring new skills to make ways for additional income sources.
Future investment
Always focus on growing your savings and getting out of your debt. Be prepared for your future in terms of finances. Keep some money aside for your retirement and family just if something happens to you, and you are the sole bread earner for your family.
Build up an emergency fund and start adding money to it from today.
Final thoughts
Many people prefer borrowing loans to fulfil their dreams and desires. Many direct lenders offer guaranteed payday loans for bad credit history people.
Being financially independent will help you take ownership of your finances and most importantly, your life.