Home Improvement
A Guide to Decorating Your First Apartment
Decorating Your First Apartment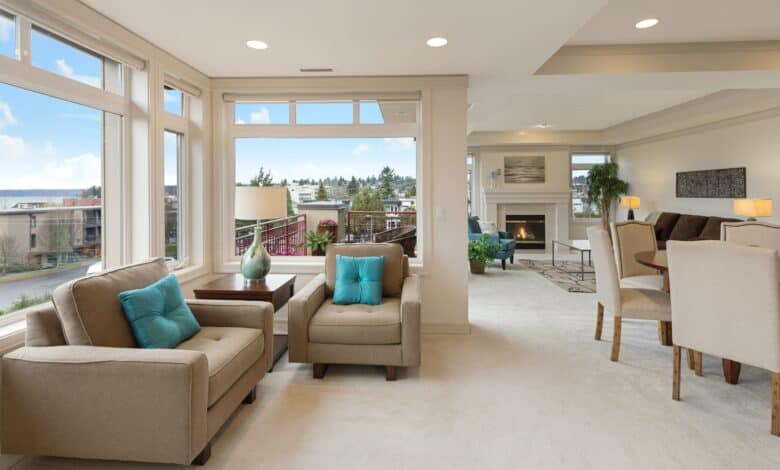 Looking to get a snug flat to call your home? Congratulations! Getting your first apartment is one of the biggest (and costliest) steps you'll probably ever make as an independent, self-made adult. As you go about it, though, you'll need a few tips on interior design dos and don'ts, as well as best choices as regards furniture and home equipment. If you want to decorate your brand new home like a pro, here are the top five guidelines to help you see the project through to the end successfully – and with minimal investments in tow.
Opt for removable wallpaper
If you're about to move into a home with dismal-colored walls, it would be smart to cover them with removable wallpaper instead of doing a fresh paint coat. Once you tend to dents, cracks, and similar imperfections using plaster, dress the walls with removable wallpaper. That way, you'll dodge strenuous manual labor and hardcore cleaning which floor-to-ceiling paintwork entails.
For a smart bonus, you'll reduce overall flat decorating costs and get a fully customizable wallscape that will perfectly reflect your personal style.
Go multi-task with furniture
In case your new home is not generously sized, you can still achieve a clean, spacious feel by choosing the right furniture for your flat's dimensions.
Not only will dual-purpose furniture such as storage ottomans, foldable balcony seating, and lift-top coffee tables help you optimize the use of available space, but it'll also save you some precious cash which you'll then be able to invest in other aspects of home design such as suave kitchen cabinets, household appliances, and bathroom elements.
Experiments with carpeting
Few flats look homely without proper carpeting. To maximize the visual value of your new nest, you may want to consult carpet store professionals about the best flooring type and available floor cover options that fit your flat size and overall decorating budget. It's always convenient to install wall-to-wall carpeting to avoid floorboard damage and capitalize on comfort. If you want to achieve a bohemian home feel, you can also experiment with rug layering and infuse your nest with a special flavor floor-wise. Of course, if you're a fan of minimalism and easy cleanups, you can always leave the floors bare.
Lighten up your new nest
Once you've sorted your floor scale with rugs and wall-to-wall carpeting, it is time to turn your attention to the lighting. In average apartments, existing lighting fixtures may not prove sufficient in the long run so you'll need to allocate a part of the budget for lamps and lighting solutions. First, identify spots around your home which need extra lighting and pick lamps that work well with the décor. If you're short on cash, you can use mirrors and white wall paint in critical areas. By doing so, you'll create an ambiance of added luminosity in your personal space.
Dress your windows like a pro
Just like the flooring, your windows will need a proper dressing to achieve a well-rounded home look and keep your ins and about from the eyes of nosy parkers. When choosing curtains for your house, be sure to consider their orientation regarding natural light sources. In the east- and south-facing flats, it's usually best to adorn big windows with blinds in the east- and south-facing flats, but high-quality curtains will do the trick if the walls are facing the west or the north. When choosing fabric for the curtains, make sure to take into account light intensity, not just your budget and personal preferences.
Are you ready to decorate your new home with purpose and style in mind? As difficult as décor makeover might sound for a newbie, it can be a piece of cake if you have the know-how in advance. Follow the tips above and your first flat will certainly turn out every bit as impressive and functional as it goes. Plus, if you play the store browsing and market search game right, you will also be able to avoid unnecessary costs and keep the final makeover bill minimal. You're welcome!