Digital Marketing
BENEFITS OF HIRING A DIGITAL MARKETING AGENCY FOR YOUR BUSINESS
DIGITAL MARKETING AGENCY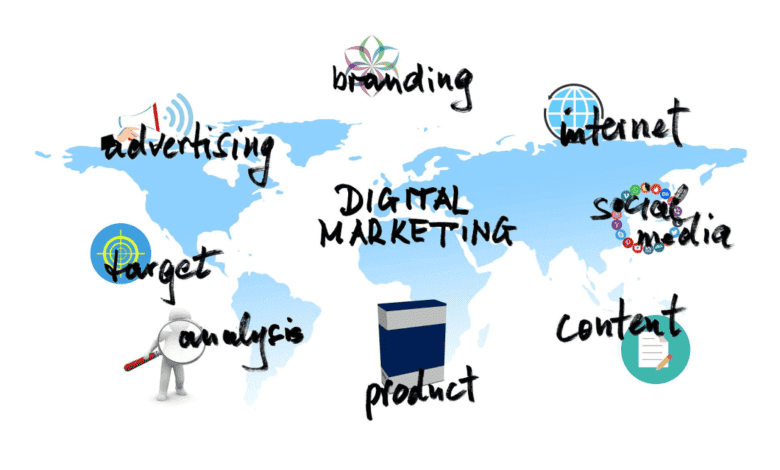 DIGITAL MARKETING AGENCY
In today's dynamic world Online Marketing is an important factor for the growth of the business. Some businesses sometimes believe that they don't need an online presence. Many of them may prefer to stick with one or two basic forms of offline advertising, assuming that this will target their audience well.
But this is not a productive approach. There is never an assurance that your business will draw attention to customers just by existing and even if it does, you may not appeal to as many customers as you need to make your business profitable.
Read more: Top digital marketing
A: Elements of Digital Marketing.
If you are planning to take your business digital. Digital Marketing is a wide concept having different online methods of marketing. Businesses have got their hands full in operating day-to-day operations and lack the resources and expertise, so it makes more sense to hire a
Prioritize Your Business Operations: Some times, internet marketing means hiring new talents and making your in-house marketing team. But don't forget this will take a large sum of your resources and will require some of your attention as you will be creating a new team.
Hiring a marketing agency can shove-off the burden of a new team from your shoulders. You don't need to spend months managing and training a fresh team. With an agency, there is no hustle in managing and training. You will be free to prioritize your business and its management.
It Is Cost-Effective: This is the fact that businesses using marketing agencies to advertise their business and to develop marketing strategies for them spend less money than those who either have their own in-house marketing or choose to focus on alternative marketing strategies.
Digital Marketing needs some tools and software to run the campaigns can also cost you pricey one-time payments or subscriptions. Digital Marketing Agency already has the required marketing tools, so you won't need to spend a dime to obtain one.
Get Your Work Done By Experts: One of the major benefits of hiring a marketing agency instead of creating your own is that you get to work with experts at reasonable prices. The advantage here is that these experts have experience with similar projects in the past. So, you don't have to pay anything extra for costly services to leverage their expertise.
Industry Relevance And New Campaign Ideas: While marketing your business digitally, using ad campaigns relevant to your industry is very important for an adopted marketing strategy to yield the maximum possible results. Targeting a relevant audience with relevant information helps a business achieve potential customers. Digital Marketing Agency will research your industry and find out your competition.
One thing you should always keep in your mind while marketing your business―digital marketing is always changing and evolving. A marketing agency will make new campaign ideas to get a better audience response. They'll give you a new perspective on your business marketing strategies.
Enjoy Latest Technology: Digital marketing requires the use of various tools and software. Digital Marketing Agency has all the latest tools and software with full access.
These tools are paid and premium, which means you have to invest a lump sum amount in it use these tools for increasing your business effectiveness and productivity.
A small business cannot afford such tools for marketing its business online, but marketing agencies have these tools to help you out.