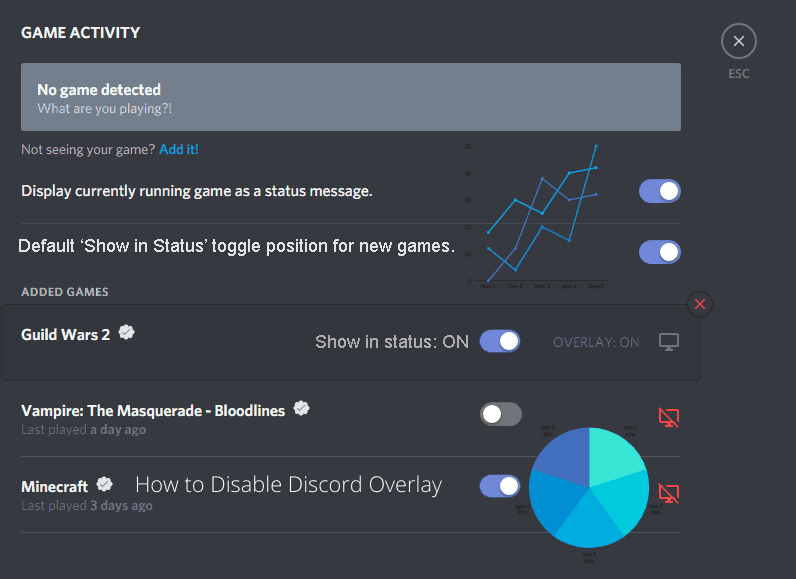 How to Disable Discord Overlay?
Generally, Discord overlay is an important tool that enables its users to use some great Discord features when gaming. Once you enable the Overlay, you will be able to answer discord calls, join groups, chat, and customize the specific gaming interface you prefer in various ways.
With that said, discord overlay can be distracting and sometimes overwhelming, mostly if you use it in the games where you don't want it. Luckily, there are various ways to disable the discord overlay on all the games or a particular game to display it.
The guide below will offer information on how to disable or enable discord overlay and ways to deal with discord overlay-related issues.
Disabling Discord Overlay
Note that you can either enable or disable overlay easily and at any time with just a few tabs. All you are required to do is to follow these steps:
First, you need to open your Discord application.
If the application doesn't launch automatically, ensure you double-tap on the application from the system tray. It is located on the bottom right of the page.
Ensure you click on the user settings icon found at the bottom of the window. It resembles a gear icon located next to your username.
Select Overlay from the left menu, usually located under the App Settings section
Switch off the Enable in-game Overlay option
After switching this option off, it means that the in-game Overlay is disabled. The discord overlay will disappear from all the games upon switching off this option.
How to disable Overlay for specific games?
If you want to leave Overlay in specific games, you will need to switch it off in others. You can still achieve that too. The process is exactly as the one above, but it requires a few extra steps.
Follow steps 1 to 4 from the above section.
Click on the enable in-game overplay
Be sure to tap on the Games
Then switch off the
By doing so, the discord overlay will only appear on the games you only need it to appear.
What to do if your discord overlay is malfunctioning
There are some cases when your discord fails to display the in-game Overlay when you enable it again. Also, you might not be able to find the overlay choice. In this instance, you can try out specific methods to fix it.
Run your discord as an administrator
In some instances, your discord won't allow you to tweak the settings until you run it as an administrator. However, if you choose this method, you will need to repeat the procedure every time you want to change your settings.
Turn off the hardware acceleration in Discord.
Some application applies hardware acceleration to draw out more GPU and run smoothly. This feature in Discord is enabled by default. Indeed, with lower-end configurations, this feature can make the application perform worse. If you find out this may be the case, disabling the feature is recommended.
Don't over- Overlay
Various users who are not satisfied with the built-in Overlay aren't aware of multiple customization options. You select few widgets to appear while you game besides disabling the whole feature. You can also opt to customize the widgets' positions and hide them unless something triggers them. Therefore, before you give up on your discord overlay, you can opt to tweak it a bit to get both sides' best.
Now that's how you can disable your discord overlay.
suggest: